ALTER BRIDGE sets "Pawns & Kings" as title for their new album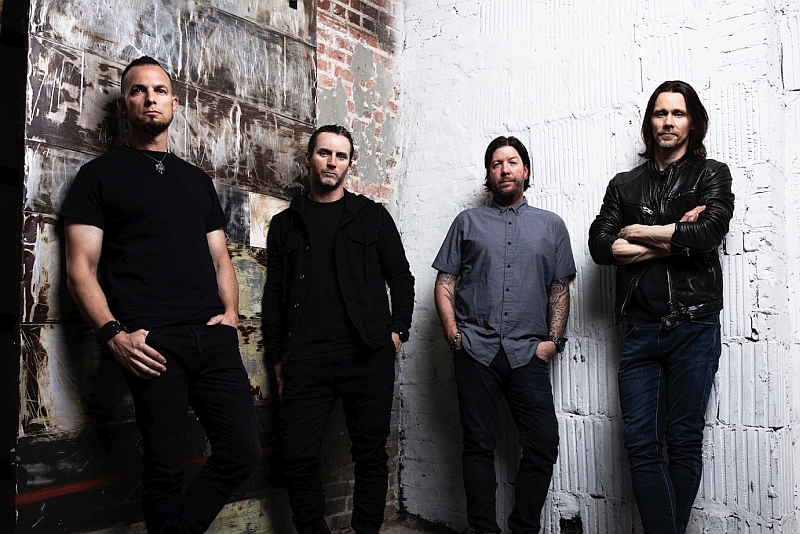 In a new interview with the 97.7 QLZ radio station, ALTER BRIDGE guitarist Mark Tremonti revealed that the band's seventh album will be titled "Pawns & Kings". The follow-up to 2019's "Walk The Sky" — which is once again being recorded at Studio Barbarosa in Gotha, Florida with producer Michael "Elvis" Baskette, who has previously worked with SEVENDUST, MAMMOTH WVH and SLASH, among others — will arrive on October 14 via Napalm Records.
Watch the interview below.
ALTER BRIDGE will embark on an extensive European tour this winter. The "Pawns & Kings" trek will hit 25 cities over 18 countries, kicking off on November 1 in Hamburg, Germany and wrapping up on December 12 in London, England. Supporting ALTER BRIDGE will be Grammy-winning rockers HALESTORM and MAMMOTH WVH, the new band fronted by ex-VAN HALEN bassist Wolfgang Van Halen.
ALTER BRIDGE released a seven-song EP, "Walk The Sky 2.0", in November 2020 via Napalm Records. The effort contained live versions of a few of the band's favorites from "Walk The Sky" — "Wouldn't You Rather", "Pay No Mind", "Native Son", "Godspeed", "In The Deep" and "Dying Light" — as well as one new studio track, "Last Rites", which was written, recorded and completed entirely during the COVID-19 lockdown.
Tremonti issued the fifth album from his solo band TREMONTI, titled "Marching In Time", last September via Napalm Records.
ALTER BRIDGE frontman Myles Kennedy released his sophomore solo album, "The Ides Of March", in May 2021 via Napalm Records.
Tremonti recently partnered with National Down Syndrome Society (NDSS) to release an album of Frank Sinatra covers titled "Tremonti Sings Sinatra". The LP of selections from Frank Sinatra's catalog will be made available as part of a new charity initiative created by Tremonti called Take A Chance For Charity. Proceeds from the album — scheduled for release on May 27 — will go to support NDSS and the work they do to advocate for and support individuals with Down syndrome and their families.