ALMANAC reveal second album trailer about the songwriting and recording of "Rush Of Death"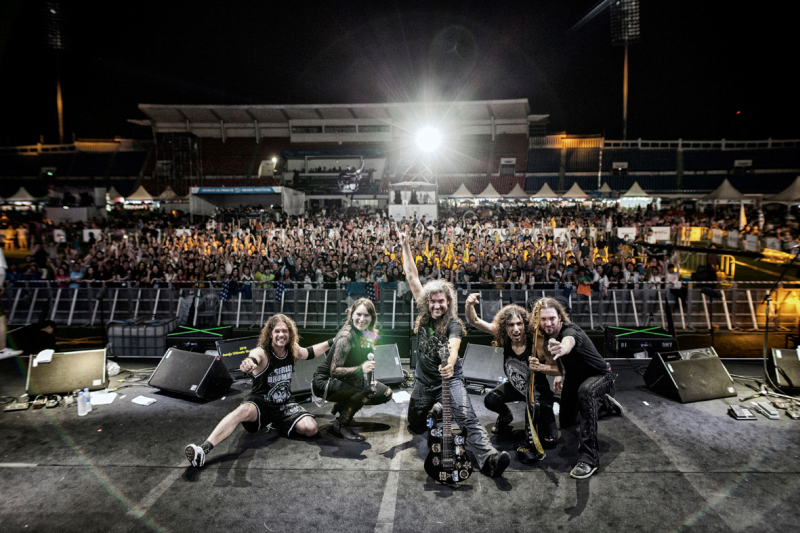 ALMANAC reveal second album trailer about the songwriting and recording of "Rush Of Death"
Victor Smolski's ALMANAC are set to unleash their third studio album, "Rush Of Death", on 06.03.2020 via Nuclear Blast. Today, they unveil the second album trailer, in which Victor talks about the songwriting process and the recordings of the upcoming album.
Watch the clip here:
Recently, the band released a live video for 'Hands Are Tied' taken from the bonus live DVD, that will be included in the upcoming album release.
Check out the live video here:
Also check out the video for the recently released first single 'Predator', here:
Victor states:
"As a bonus DVD for our new album release "Rush Of Death", we compiled an extensive package of live material from our tours in 2019: From atmospheric recordings at the sold-out club show in Belarus to the bombastic concert at the Jeonju Stadium in Korea, which was our absolute highlight of 2019. There will also be some great impressions of ALMANAC shows at the Metalfest Open Air in Pilsen/CZ and the Big Gun Festival in Moscow/RUS. All recordings are a 100% live – without any touch ups or corrections (which is quite rare on today's DVD market). We hope you have fun listening and watching our handmade music!"
ALMANAC won't be resting on their laurels with live shows either – they're set to present tracks from "Rush Of Death" to fans in spring 2020, when the band joins the Finnish Horror Metal maniacs LORDI on their European tour.
Headliner Shows
01.02. D Hamm – HoppeGarden
15.02. D Dusseldorf – Pitcher
29.02. D Bocholt – Alte Molkerei
»KillecTour 2020«
with LORDI
05.03. F Epinal – Souris Verte
06.03. F Paris – La Machine du Moulin Rouge
07.03. NL Sneek – Bolwerk
10.03. D Munich – Backstage
12.03. D Hamburg – Markthalle
13.03. D Berlin – Kesselhaus
14.03. D Leipzig – Hellraiser
15.03. D Stuttgart – LKA
18.03. D Aschaffenburg – Colos Saal
19.03. D Nuremberg – Hirsch
20.03. D Memmingen – Kaminwerk
21.03. D Regensburg – Eventhalle Airport
22.03. CZ Prague – Roxy
25.03 D Cologne – Essigfabrik
26.03. CH Pratteln – Z7
27.03. D Heidelberg – Hallo 02
28.03. CH Schaffhausen – Kammgarn
29.03. NL Amstelveen – P 60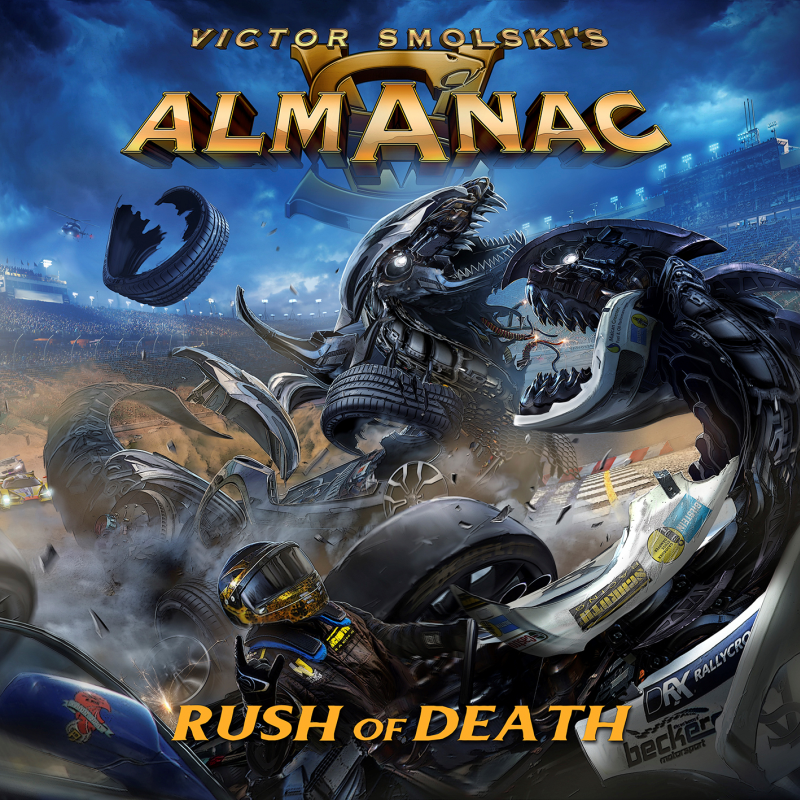 Check de onderstaande socials voor meer informatie over deze band.