ALICE IN CHAINS Is Going on Hiatus Soon, Jerry Cantrell Says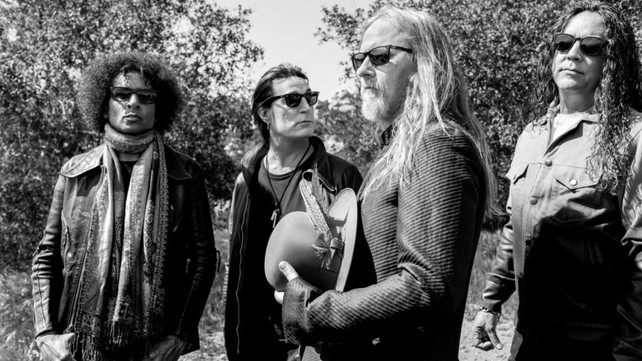 During an appearance on the Meltdown show, Alice in Chains guitarist Jerry Cantrell has announced that the band is close to completing the "Rainier Fog" cycle and will soon enter a period of inactivity: "Album cycles for us generally are about three or four years long. When we're done with a tour, we usually take some time for ourselves. And then you probably won't see us for a while, because we'll take some time off, and then we'll probably start writing some music and recording it. And that usually takes a couple of years. And then we'll put it out and then go rock it for a couple of years. We're coming to the end of the cycle. It's been a great run. We made a really great record that we're proud of, and people have responded to it really positively. We've gone around the globe a few times already; this was basically our second trip around everywhere."
Focusing on the tour itself, Cantrell added: "You'd be surprised, with every band, with all of the touring that you do throughout your lifetime, that you haven't been everywhere, but you haven't. And on this one, we knocked a couple of cherries off. We never played Russia before, and we got to play Saint Petersburg and Moscow. We had to cancel Auckland, New Zealand early on in our tour because (Sean Kinney, drums) had injured his elbow at the end of an Australian tour. And so we played that for the first time. We'd never played Greece; we played Athens for the first time. That was amazing. We played Tel Aviv in Israel as well. And Estonia – we'd never been to Estonia, and we played that on this run too.
That's the interesting byproduct of what you do – you get to go around the globe, where if you weren't doing that as a job, you might not do it at all. So it's always cool to schedule in some places that you haven't been before. The thing that's still magical about it to me, and it was when I was a kid and I figured out that I wanted to do that is that the music travels there ahead of you. If you haven't been to some place for 20 or 30 years, your music still has. So showing up and having fans and having people show up, it's just a cool thing, man."
Check de onderstaande socials voor meer informatie over deze band.