Alexi Laiho ceases legal battle over Children Of Bodom name, announces new name in a few days Alexi Laiho ceases legal battle over Children Of Bodom name, announces new name in a few days
Former Children Of Bodom frontman and sole composer Alexi Laiho has ceased his legal battle against his former band mates over the name of the band. Less than two months after announcing their departures from CHILDREN OF BODOM, Jaska Raatikainen (drums), Henri "Henkka T. Blacksmith" Seppälä (bass) and Janne Wirman (keyboards) have confirmed that they are still the rightful owners of the CHILDREN OF BODOM brand. Laiho investigated the possibilities to regain the name, but now conceded and he will announce the name of his new band in a matter of days.
Previously, Laiho expressed his understanding for his former bandmate to split:
The original decision to end the band in its current form came when the other guys said they just couldn't do it anymore. There were family reasons for it. I respect their decision. I myself have a wife and stepdaughter in Australia, and my wife understands my lifestyle. I'm pretty much gone most of the time, but always I come back and I give them my all. Nothing is more important to me."
According to Laiho, things came to a head when CHILDREN OF BODOM performed in Russia in October.
"We fought a lot within the band, and I can honestly admit that those fights were mainly my fault," he said. "They always started with some misunderstanding."
Relations within the band apparently got so bad during the Russian tour that it looked as if CHILDREN OF BODOM would break up right there and then. But cooler heads prevailed, and the group decided that the shows in Finland would be their last with the current formation.
Laiho admitted to Soundi that "it might not be a good idea" legally to continue with the CHILDREN OF BODOM name. "It may be that the name of our new lineup needs to be tweaked a bit in some direction. Or maybe it could be just BODOM or the name of one of our songs. But it must be a name that suggests that it is the same group."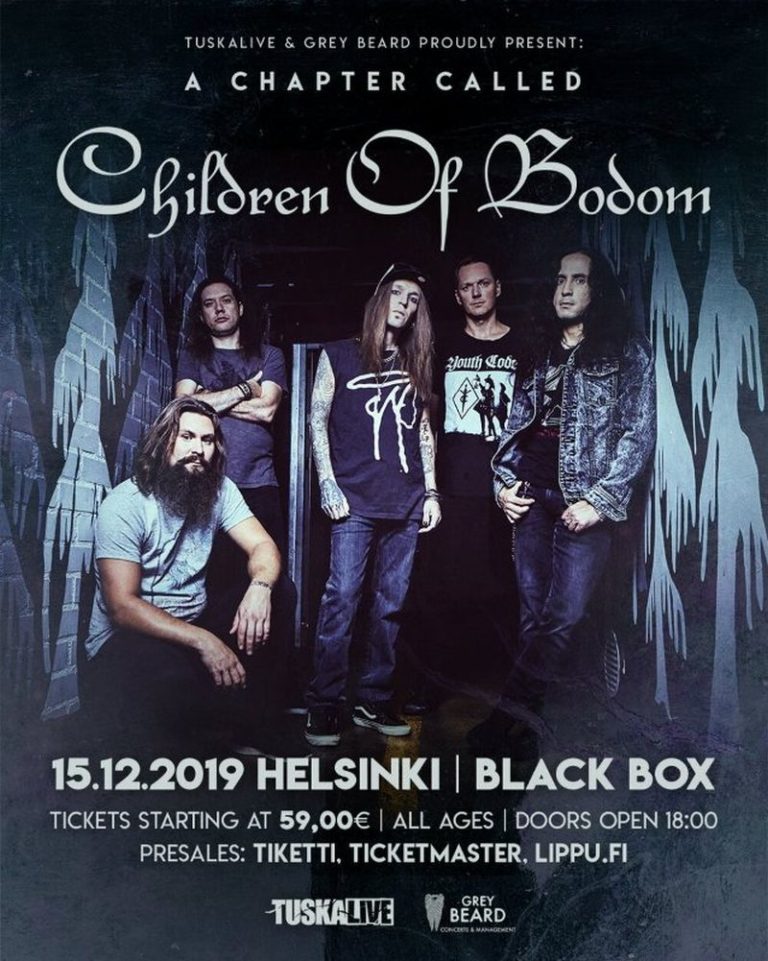 Check de onderstaande socials voor meer informatie over deze band.