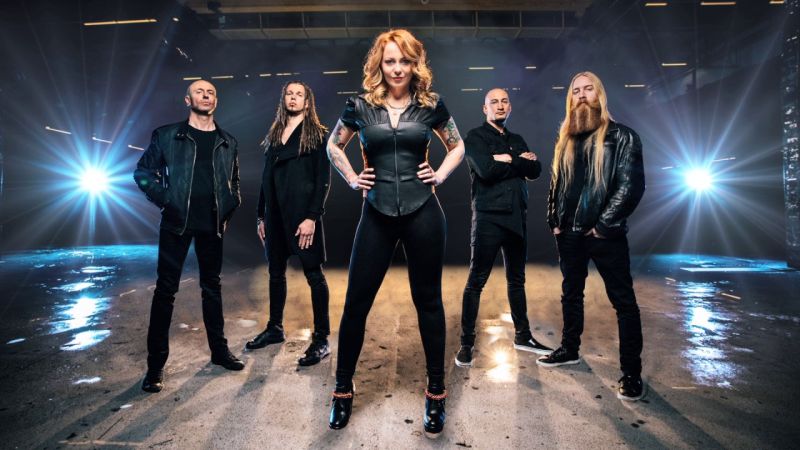 VUUR is put on hold
VUUR lead singer Anneke van Giersbergen has posted a message on her Facebook that she is disbandoning her band VUUR for an undisclosed period of time. The decision follows her successful 25th anniversary tour as a professional singer, in a career that started with The Gathering, through Aqua d'Annique and which saw her lending her vocals to Devin Townsend, The Gentle Storm, Ayreon and many, many more.
The Facebook post of Anneke van Giersbergen reads as follows:
"FUTURE PLANS
This is me, happier and more confident than I've ever been. Thank you Mark Uyl for capturing this in an image.
I am feeling much better now than I did one year ago. 2018 Was a tough year for me, both personally and professionally. My marriage was going through a rough patch and touring with VUUR meant taking huge financial risks.
I started to work on VUUR's next album, but what came out didn't fit the heavy progressive style of VUUR. Somehow the music and lyrics asked for a more organic sound and feel. After many sleepless nights I decided to make a semi acoustic solo album first.
It was not an easy decision, as it means putting VUUR on the back-burner for the foreseeable future and untying my band members from their commitment to the band. Yet there is no other way than to follow my creative instincts.
I have already recorded a few songs and I intend to finish the album sometime in 2020. There are also a couple of very interesting projects and collaborations coming up that I will tell you about later.
I look back on my 25-year career and the anniversary celebrations with great pride and I look forward with excitement. Thank you for sticking with me through thick and thin for all these years my friends. It means more to me than words can express.
With love,
Anneke"
Bassist Johan van Stratum responded on the news on his Facebook page
"As much fun as we've had, as much respect and love I have for Anneke Van Giersbergen as a person, of course one can't capture creativity.
Read her statement below for more clarity, which basically means no more VUUR for now.
I love being in a band, I absolutely need to make music to stay close to sane (I know I know), so when looking at the bright side, I'm open for business 😉
The future is a path to be written, hipster quotes and all, in short: It's time for new adventures, caus' the fire (pun intended) within me is still burning strong!
Try to stop me!
Johan"
Check de onderstaande socials voor meer informatie over dit festival.