TODD LA TORRE releases video for new solo single 'Vanguards Of The Dawn Wall'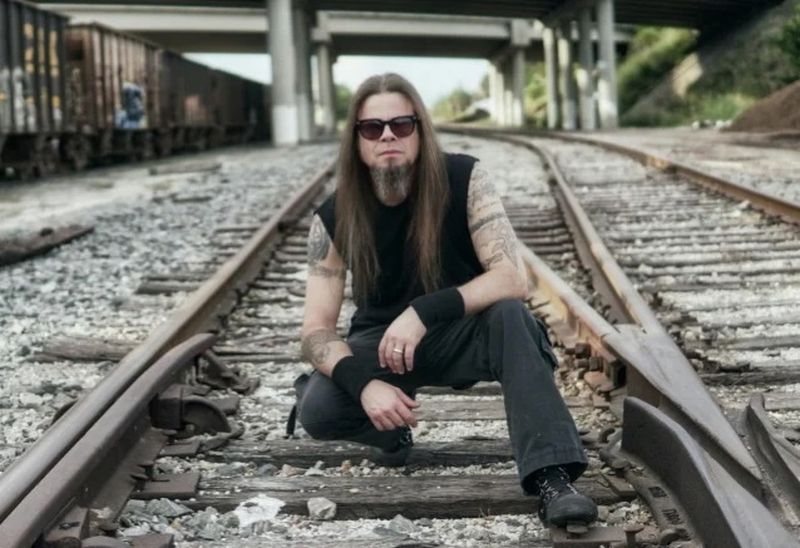 QUEENSRŸCHE frontman Todd La Torre will release his debut solo album, "Rejoice In The Suffering", on February 5, 2021 via Rat Pak Records. The official music video for the disc's second single, "Vanguards Of The Dawn Wall" is out now.
Watch "Vanguards Of The Dawn Wall" below.
"'Vanguards Of The Dawn Wall' is a full-throttle thrasher," Todd says. "We wanted a no-nonsense, fast-paced shredder, with intense guitar riffs, solos, drumwork, and vocals. This song was inspired by a few different documentaries surrounding two particular near-insurmountable feats of rock climbing. While initially written about those achievements, this song is really meant to represent and embody this very special breed and the spirit of all climbing."
The first single from "Rejoice In The Suffering", a song called "Darkened Majesty", was released in December. The track is a driving metal song complete with furious drumwork from La Torre, dynamic tempo shifts and showcases Todd's vocals in a way most fans have not heard before.
The idea for a solo album was always in the cards for Todd. With QUEENSRŸCHE tour dates postponed indefinitely, the world events offered Todd the opportunity to explore his ideas for the effort. Todd teamed up with longtime friend and collaborator Craig Blackwell, alongside producer Chris "Zeuss" Harris, to create a diverse heavy metal album that draws influence from different styles. These styles will surprise fans who only know La Torre from his previous work with QUEENSRŸCHE or CRIMSON GLORY.
Says Todd: "'Rejoice In The Suffering' was truly a labor of love. It's a pure metal record that certainly showcases a wide range of my vocal abilities. I feel there is something for any true fan of metal on this album. This album is full of groove, dynamics, power, and substance and I can't wait for people to hear it."
From the album's opening riffs of "Dogmata" to the vocal acrobatics that drive the album closer "Apology", it is apparent that La Torre has a true love of heavy metal. With Todd playing drums and recording the vocals for the album, songs like "Darkened Majesty" and "Critical Cynic" offer an inside look into his musical mind. Blackwell's guitar playing provides the perfect musical accents to La Torre's vocals. Todd even finds vocal wails not heard from him before as showcased on the title track and the punishing "Vanguards Of The Dawn Wall". The deluxe version of the album features three bonus tracks: "Fractured", "Set It Off" and "One By One". Fans can pre-order the album in various bundle configurations here.
"Rejoice In The Suffering" track listing:
01. Dogmata
02. Pretenders
03. Hellbound And Down
04. Darkened Majesty
05. Crossroads To Insanity
06. Critical Cynic
07. Rejoice In The Suffering
08. Vexed
09. Vanguards Of The Dawn Wall
10. Apology
Bonus tracks (deluxe version only)
11. Fractured
12. Set It Off
13. One By One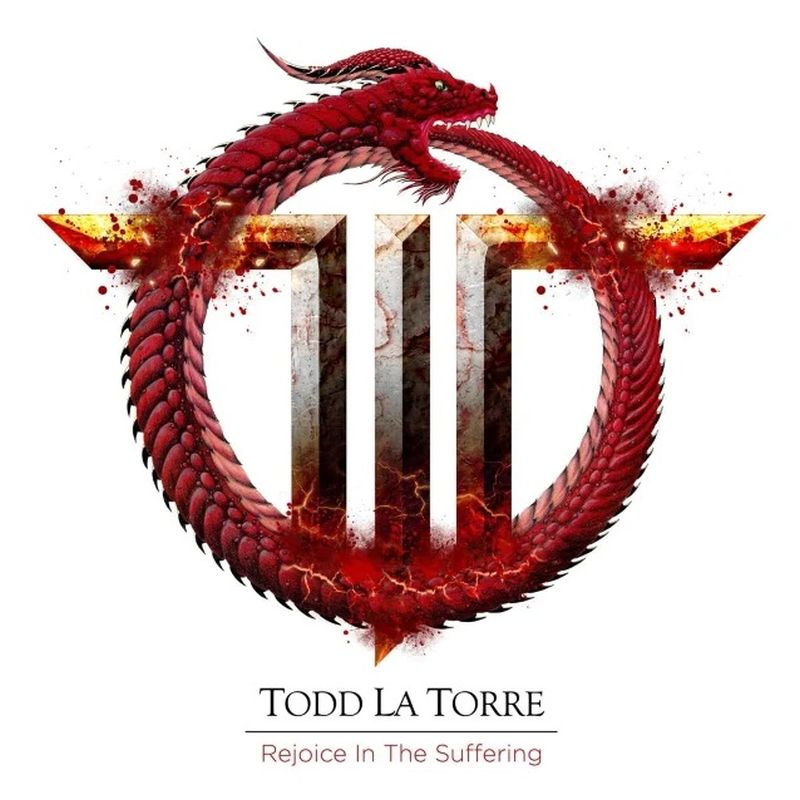 Rejoice In The Suffering is available in the following formats:
Deluxe limited edition double white vinyl

Deluxe version CD 10 +bonus tracks

Limited edition cassettes

Exclusive unique bundles
Pre order AT THIS LOCATION.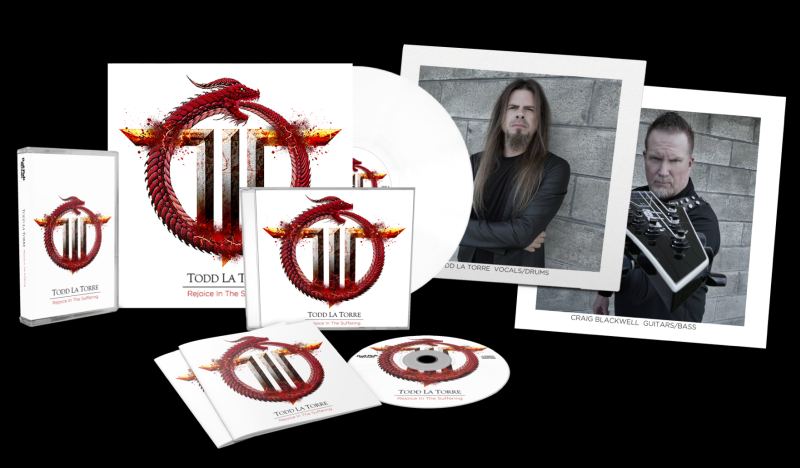 Check de onderstaande socials voor meer informatie over deze band.