STEVE VAI announces 'Inviolate' 2022 European tour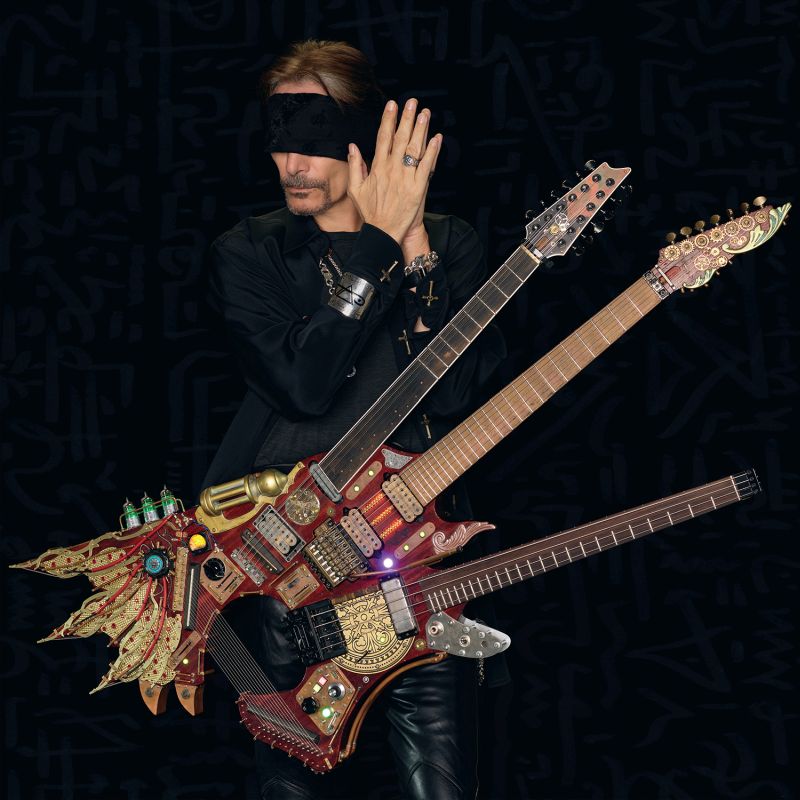 Steve Vai has announced that the "Inviolate" world tour will now begin with a European leg of appearances beginning in Glasgow on June 4. He'll be on the road in to mid-July, staging performances in the U.K., Ireland, France, Norway, Sweden, Denmark, Germany, Austria, Italy, Switzerland, The Netherlands, Belgium, and Spain. A detailed itinerary follows below.
For tickets and a variety of EVO Experience VIP bundles available visit www.vai.com. Vai will be joined by his long-tenured ensemble members Dave Weiner (guitar, keys), Philip Bynoe (bass) and Jeremy Colson (drums).
Vai shares: "It's amazing to realize that after three years of not performing our show on a stage, that it's now on the horizon, and will start to unfold in Europe this summer. I can feel the road now and the enthusiastic audiences that we will be will be connecting with."
Favored Nations / Mascot Label Group released Vai's new studio album, titled "Inviolate", on January 28.
Confirmed appearances include:
June 04 – Glasgow, UK – o2 Academy
June 05 – Manchester, UK – The Ritz
June 07 – London, UK – Palladium
June 09 – Bristol, UK – o2 Academy
June 10 – Dublin, Ireland – Academy
June 11 – Belfast, UK – The Limelight
June 13 – Paris, France – Le Trianon
June 14 – Strasbourg, France – La Laiterie
June 16 – Oslo, Norway – Rockefeller
June 17 – Bergen, Norway – USF Verftet
June 18 – Gothenburg, Sweden – Pustervik
June 19 – Stockholm, Sweden – Fållan
June 20 – Copenhagen, Denmark – Amager Bio
June 22 – Lille, France – Splendid
June 23 – Clisson, France – Hellfest
June 24 – Bordeaux-Cenon, France – Rocher de Palmer
June 25 – Nimes, France – Paloma
June 26 – Lyon, France – Transbordeur
June 28 – Nuremberg, Germany – Hirsch
June 29 – Linz, Austria – Posthof
July 01 – Udine, Italy – Castello
July 02 – Macerata, Italy – Sferisterio
July 03 – Bari, Italy – Teatro Petruzzelli
July 04 – Firenze, Italy – Ultravox Arena
July 05 – Gardone Riviera, Italy – Anfiteatro del Vittoriale
July 06 – Zurich, Switzerland – Komplex
July 08 – Berlin, Germany – Columbia Theatre
July 09 – Weert, Netherlands – Bospop Festival
July 10 – Antwerp, Belgium – OLT Rivierenhof
July 12 – Toulouse, France – Le Bikini
July 14 – Sancti Petri, Spain – Concert Music Festival
July 16 – Valencia, Spain – Jardin de Viveros
July 17 – Vigo, Spain – Auditorio Mar do Vigo
July 19 – Barcelona, Spain – Teatro Tivoli