RONNIE JAMES DIO 'Hated' singing OZZY OSBOURNE-era BLACK SABBATH songs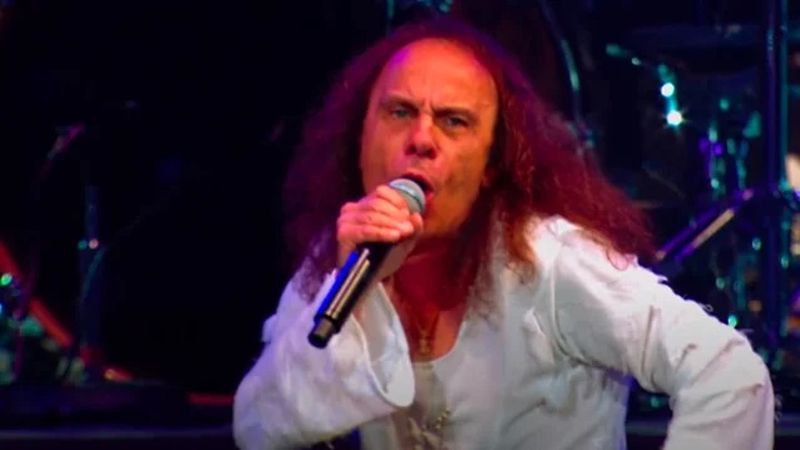 During a recent appearance on "Another FN Podcast With Izzy Presley", Vinny Appice (BLACK SABBATH, DIO, HEAVEN & HELL), Frank Bello (ANTHRAX), John Tempesta (THE CULT, EXODUS, WHITE ZOMBIE) and Paul Gargano (Metal Edge) debated and discussed BLACK SABBATH's "Heaven And Hell" album versus Ozzy Osbourne's "Blizzard Of Ozz". 
Asked if he "caught hell" from SABBATH fans for being "the new guy" after replacing original SABBATH drummer Bill Ward in 1980, Vinny said:"Not really, because you're the drummer — you're sitting in the back… Ronnie (James Dio, then-SABBATH singer) had to put up with people in the front, like 'Where's Ozzy (Osbourne)?' signs and all this 'Where's Ozzy?' stuff, and he had to do that. And he hated singing those songs — he hated singing 'Iron Man' and 'Sweet Leaf' and the Ozzy songs. That's why eventually SABBATH reformed as HEAVEN & HELL years later, so we didn't play the old Ozzy-era stuff anymore."
Even though Ronnie disliked singing the Ozzy-era SABBATH material, Vinny says that he "sounded great" belting out the Osbourne clasics. "It was totally different," he said. "It was just a powerful voice singing the melody and the whole thing. So it was incredible."
Ronnie passed away of stomach cancer on May 16, 2010 at the age of 67.