PANTERA comeback took two years to prepare Longtime PANTERA engineer, bass tech and friend Sterling Winfield, one of the people who control PANTERA drummer Vincent "Vinnie Paul" Abbott's estate, spoke to the "Is Breakfast Included?" podcast about the reformation of PANTERA, featuring surviving members Rex Brown (bass) and Philip Anselmo (vocals) along with guitarist Zakk Wylde (OZZY OSBOURNE, BLACK LABEL SOCIETY) and drummer Charlie Benante (ANTHRAX).
Winfield, who was one of the people who attended a PANTERA dress rehearsal in New Orleans last November, less than two weeks before the reconfigured band played its first show, said: "We've been talking about doing this probably for the last two years — something like that. It really started to take shape about two years ago on my end."
Regarding what his impressions were when he saw the PANTERA rehearsal in New Orleans, Sterling said: "Listen, I came in the door with my doubts — I had my doubts — but they were silenced. The production is off the hook. I personally think Phil is at peak performance; he's singing better than I've heard him sing in years. They're all in good shape. Rex is still doing his thing and in good shape. And they couldn't have asked for two better people to fill those shoes. I know that they can't be filled, but to jump in and take up that responsibility, which is pretty heavy, they could not have picked two better people than Charlie and Zakk. I walked out of there just dumbfounded. Seriously."
Sterling also once again confirmed that other musicians were considered for guitarist position in the new PANTERA lineup.
"There were no auditions — I'll put that out there — not that I know of," he said. "And there were just names tossed around, put in a hat. And I'm not gonna name names. Of course there were other people suggested; of course there were other people brought up. But Zakk, he's the obvious choice. Him and Dime (late PANTERA guitarist 'Dimebag' Darrell Abbott) were like brothers; they were so close. And as one guy — I believe it was Mark Tremonti (CREED, ALTER BRIDGE), who is an outstanding, one of my favorite guitar players — said that his name was tossed about. But that the reason he declined was because there is a certain personality, I think, it takes to fill that position or try to convey those things onstage. And he didn't feel that he was the guy. And well, again, coming back to that obvious choice, he and Dime had very much alike personalities. So they really vibed together in that respect. And so, yeah, very obvious choice, perfect choice."
Winfield also addressed Wylde's approach to performing the parts originally written and recorded by Dimebag, saying: "People keep bitching about, 'It doesn't sound like Dime.' Of course it doesn't sound like Dime. It's Zakk. It blows my mind that people are that picky. But whatever… Instead of picking it up apart, listen to the song, man. Don't just listen to Zakk, okay?"
Winfield previously discussed PANTERA's comeback in an interview with Reckless Rock Radio 89.3 KNON FM a few weeks ago. At the time, he said: "When I was in New Orleans (for the PANTERA rehearsal in November), I knew it was gonna be huge because I got to see how serious they are taking this, how to heart they are taking this. Phil and Rex are different people now; they are not the same people from 20-something years ago. You mature, you grow up, you own your mistakes, you move forward in your life and you hope to make a better way for yourself. And that's exactly what I see here."
Winfield went on to say that "this is not a reunion", despite the fact that Brown, Anselmo, Wylde and Benante are touring under the PANTERA banner. "It is not PANTERA 2.0, at least not at this point," he said. "Whatever you wanna think, that's fine; go ahead and make your assumptions. But it was the media that called this a reunion; it was the media that called this the reformation of PANTERA — not them. They never put this out there as that; they put this strictly out there as a tribute to the brothers (Vinnie Paul and PANTERA guitarist 'Dimebag' Darrell Abbott) and for the fans and for the music and for the legacy of this music, to bring it to another generation of people."
He added: "There's little kids out there wearing PANTERA shirts, and it's amazing to watch, because, yes, since Dime got killed, there's a whole generation of people that have been born on this earth."
According to Sterling, Wylde and Benante are absolutely the right people to perform the PANTERA material with the kind of respect and attention to detail that it deserves. "I cannot think of anyone better to handle the duties of Dime and Vinnie than Zakk and Charlie," he said. "I've known both of those dudes for a very long time. And Charlie is just a model human being himself and a monster drummer and loved the brothers like you wouldn't believe. And same goes for Zakk.
"They're not trying to be Dime and Vinnie, guys; they're not trying to be that," he explained. "That would be disrespectful. But they are being themselves and they are having fun. And I think you should come out and do it too. Even just watch some of the videos. You've seen 'em on YouTube. These crowds are insane, and I think you're gonna be missing out if you don't come check it out."
Regarding the possibility of the reformed PANTERA recording new music, Winfield said: "It's not unheard of, it's not blasphemous. I will say that it is entirely plausible, it is entirely possible, but at this point in time, I don't know that anybody's looking that far down the road. They've got a world tour to tackle, man, for the next two years, and they are gonna be busy doing that. Now, could it happen? Yes."
Asked if he "would be cool" with Brown, Anselmo, Wylde and Benante making new music together, Sterling said: "It depends, man. Again, it has to be done right, like this whole thing; the whole tour that's happening has to be done properly. And I don't really feel comfortable — if it were to happen, I would not feel comfortable calling it PANTERA. I don't think that would be classy. I'll put it that way. And I'll just leave it at that for now. (But) this lineup could make some very badass music. And the music is all that matters."
In a recent interview with Overdrive, Tremonti said that he spoke with Brown "a number of years ago" about PANTERA's then-hypothetical return, and Rex suggested that he "put (his) name in the hat" of potential guitarists who might fill the shoes of Dimebag. According to Tremonti, he responded to Brown's suggestion with an emphatic "Hell no!", explaining that "you have to be a certain type of personality to take on that role." BLABBERMOUTH.NET has also heard rumors that SLAYER guitarist Kerry King was approached to take part in the PANTERA comeback, but this has never been publicly corroborated by anyone associated with Anselmo, Brown and the Abbott brothers' respective estates.
Vinnie passed away on June 22, 2018 at his other home in Las Vegas at the age of 54. He died of dilated cardiomyopathy, an enlarged heart, as well as severe coronary artery disease. His death was the result of chronic weakening of the heart muscle — basically meaning his heart couldn't pump blood as well as a healthy heart.
According to TMZ, Vinnie Paul left the bulk of his estate to his longtime girlfriend Chelsey Yeager and his best friend; Charles Jones got 38% while Chelsey walked away with 37%. The rest was split between Vinnie's tour manager (10%),drum tech (5%),producer (5%) and friend (5%). In addition, Vinnie gave his interest in Dimebag's estate to the guitarist's longtime girlfriend Rita Haney.
While he was alive, Vinnie Paul had repeatedly dismissed talks of a PANTERA reunion, telling Germany's EMP Rock Invasion in 2014: "People are selfish, man. They want what they want; they don't care what you want. And it's unfortunate that people go, 'Oh, wow, man, they can get Zakk Wylde to jump up there on stage and it's PANTERA again.' No, it's not, you know. It's not that simple. If Eddie Van Halen was to get shot in the head four times next week, would everybody be going, 'Hey, man, Zakk, go play for VAN HALEN. Just call it VAN HALEN.' You see what I'm saying? I mean, it's really selfish for people to think that, and it's stupid. It's not right at all."
He continued: "They call it a reunion for a reason. It's called bringing the original members back to what it was. So there's a lot of these things that they call reunions that aren't really reunions. They've got one dude from the band floating around in them, you know. That's not a true reunion. With PANTERA, it'll never be possible."
He repeated those same sentiments a few months later, telling PlanetMosh in a separate interview: "Without Dimebag Darrell, there is no (PANTERA) reunion. And that's all there is to it. We were a very influential band, and we touched millions and millions of people with that band, but it's over. People really have to come to grips with that, and that's all there is to it. If all of us were still here, then the possibility would truly be there, but since it's not, you know… It's selfish of the fans to want something that they can't have. And they don't ever understand that, and I get it. There's things I want in this world too. You know, people in fucking hell want ice water, but they're not gonna get it. So… Anyways, I'm glad that the people who have decided to follow me in HELLYEAH do, and hopefully more of them will. And the ones that wanna live in the past are gonna live in the past."
Up until his passing in June 2018, Vinnie remained on non-speaking terms with Anselmo, whom the drummer indirectly blamed for Dimebag's death.
Vinnie Paul and Dimebag co-founded PANTERA. When PANTERA broke up in 2003, they formed DAMAGEPLAN. On December 8, 2004, while performing with DAMAGEPLAN at the Alrosa Villa in Columbus, Ohio, Dimebag was shot and killed onstage by a troubled schizophrenic who believed that the members of PANTERA were stealing his thoughts.
Haney in 2011 called on Vinnie and Philip to settle their differences in honor of Dimebag.
Vinnie, who is Dimebag's brother, and Anselmo had not spoken since PANTERA split in 2003. But the relationship got even more acrimonious when Vinnie suggested that some remarks the vocalist had made about Dimebag in print just weeks earlier might have incited Dimebag's killer.
Haney told the producers of "Behind The Music Remastered: Pantera" that she forgave the singer after they found themselves unexpectedly face to face at a concert in California.
In December, PANTERA played seven shows in Mexico and South America. The band will next headline the 2023 "comeback" edition of Japan's Loud Park festival. The two-day "limited" event will take place on March 25 at Intex Osaka in Osaka and March 26 at Makuhari Messe in Chiba City near Tokyo.
PANTERA will tour North America this summer with LAMB OF GOD as special guests. Fans can also see PANTERA at their recently announced support dates during METALLICA's North America stadium tour dates in 2023 and 2024 and headlining major rock festivals in 2023 including Rockfest, Inkcarceration and more.
Despite its current huge success PANTERA was also the center of controversy over the last weeks, as festivals in Germany and Austria cancelled the band, most likely over an on-stage racist remark made by lead singer Phil Anselmo in 2016. The band has not officially responded to the cancellation. Singer Phil Anselmo made the remark at a Dimbag memorial concert called Dimebash in 2016, where he screamed "whote power" from the stage, while making a nazi salute. He initially responded by saying that people are too easily offended, explaining it was a pun made on the fact they were drinking white wine backstage, later to be withdrawn with a public apology. He nonetheless got cancelled from a string of European festivals with his band Down, to whom he offered to continue without him at the time.
PANTERA has a string of dates throught Europe, America and South Aerica scheduled so far. Reportedly, there are negotiations going on about making new music.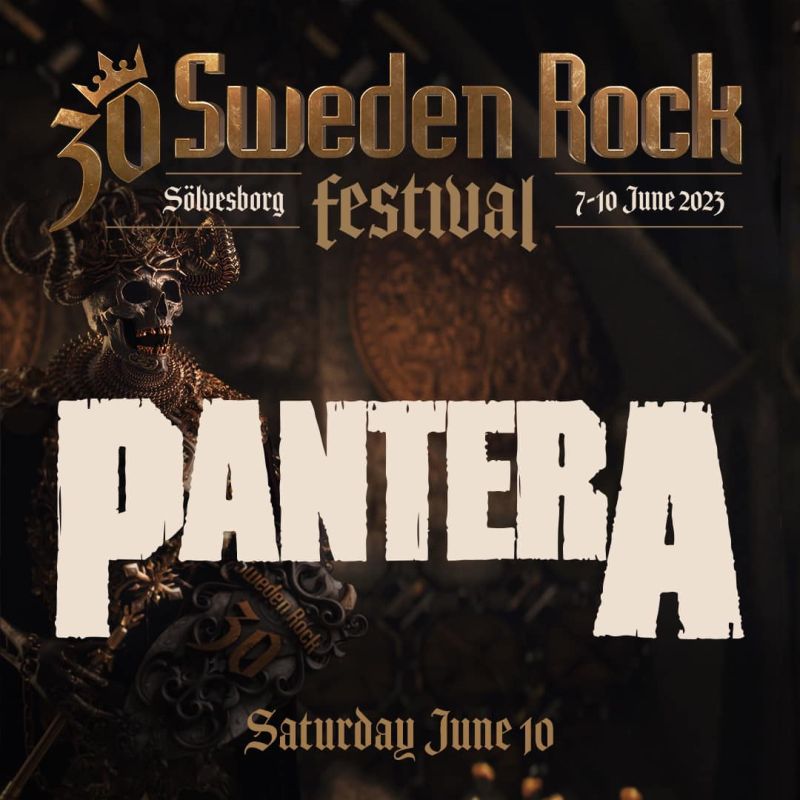 It was first reported in July that Anselmo and Brown will unite with Wylde and Benante (ANTHRAX) for a world tour under the PANTERA banner.
Anselmo and Brown, along with Wylde and Benante, will headline a number of major festivals across North America, South America and Europe and stage some of their own headline concerts.
According to Billboard, the lineup has been given a green light by the estates of the band's founders, drummer Vincent "Vinnie Paul" Abbott and guitarist "Dimebag" Darrell Abbott, as well as Brown, who last year said Wylde wouldn't tour with PANTERA if a reunion were to happen. It's unclear what changed his mind.
PANTERA will play its first shows in over 20 years in December 2022, starting with a co-headlining slot at Mexico's Hell & Heaven Metal Fest and Monterrey Metal Fest, followed by appearances at three Knotfest festivals in South America. There will also be a one-off show with JUDAS PRIEST in São Paulo, Brazil and a headlining concert in Santiago.
Remaining confirmed dates so far:
May 26 – Sofia, Bulgaria – Armeets Arena
May 27 – Bucharest, Romania – Metalhead Meeting Open Air Festival
May 30 – Budapest, Hungary – Barba Negra
May 31 – Vienna, Austria – Gasometer
Jun. 2-4 – Nürburgring, Germany – Rock Am Ring
Jun. 2-4 – Nürnberg, Germany – Rock Im Park
Jun. 05 – Lodz, Poland – Atlas Arena
Jun. 8-10 – Hyvinkää, Finland – Rockfest
Jun. 10 – Sölvesborg, Sweden – Sweden Rock Festival
Jun. 12 – Prague, Czech Republic – O2 Arena
Jun. 13 – Berlin, Germany – Verti Music Hall
Jun. 15 – Copenhagen, Denmark – Copenhell
Jun. 15-18 – Dessel, Belgium – Graspop Metal Meeting
Jun. 21 – Hamburg, Germany – Edel Optics
Jun. 22-24 – Oslo, Norway – Tons Of Rock
Benante told SiriusXM's "Trunk Nation With Eddie Trunk" about how he plans to approach the PANTERA gig: "I can't go do this as the drummer from ANTHRAX because it would be a different sound completely. So the way I'm gonna do that is if you close your eyes, it's gonna sound like it's Vinnie, basically. And that's how it's gonna be. The sound is gonna sound exactly like him."
Wylde said that he had a similar mindset. "You approach it the same way as you do when I'm playing with Ozzy," he said. "Obviously I've gotta learn (Randy) Rhoads's stuff and I've gotta learn Jake's (E. Lee) stuff, and when I was doing the (BLACK) SABBATH stuff, you learn it and do it as faithful as you can. Charlie's gotta learn all of Vinnie's parts. You approach it as if you're in a cover band. When we do the ZAKK SABBATH stuff," referring to his BLACK SABBATH cover band, "I don't start changing lyrics midway through 'War Pigs'. You learn the songs — so that's what you do."
A year ago, Anselmo said that he was up for reuniting with Brown for a special tour celebrating the music of PANTERA. The 54-year-old singer, who has spent the past few years playing a PANTERA-centric set with his solo band, THE ILLEGALS, discussed the possibility of re-teaming with his former PANTERA bandmate during an interview with Brazil's Inside With Paulo Baron. Asked if he and Rex would be open to playing some shows in celebration of PANTERA's legacy, Anselmo said: "If Rex and I had a show to play, or we were ever gonna be on stage again together, I would welcome it with open arms. I love Rex. And he'd be the same way. We're brothers forever. So playing on stage together, or doing some shows together, is not out of the question. It could happen."
In April 2021, Rex told Eonmusic that he and Philip still get offers for a PANTERA tribute tour. "But if you don't have the other guys in the band, it's not going to sound the same," he said. "If we were ever to do something like that, it would have to be spot-on, or I wouldn't do it. It would be a tribute."
Talk about a possible PANTERA "reunion" intensified when Anselmo regularly joined Wylde's BLACK LABEL SOCIETY to perform PANTERA's song "I'm Broken" during DOWN's 2014 stint on the "Revolver Golden Gods Tour". That buzz only got stronger after Brown joined the jam on May 23, 2014 when the tour swung through Texas.
Up until his passing, Vinnie remained on non-speaking terms with Anselmo, whom the drummer indirectly blamed for Dimebag's death.
Vinnie Paul and Dimebag co-founded PANTERA. When PANTERA broke up in 2003, they formed DAMAGEPLAN. On December 8, 2004, while performing with DAMAGEPLAN at the Alrosa Villa in Columbus, Ohio, Dimebag was shot and killed onstage by a troubled schizophrenic who believed that the members of PANTERA were stealing his thoughts.
PANTERA is managed by Scott McGhee of 1 Degree Music Entertainment. The band's legal representative is Nick Ferrara And Associates. PANTERA is booked internationally by Rod MacSween at ITB. Artist Group International will book PANTERA's North American dates, with Dennis Arfa and Peter Pappalardo as the responsible agents.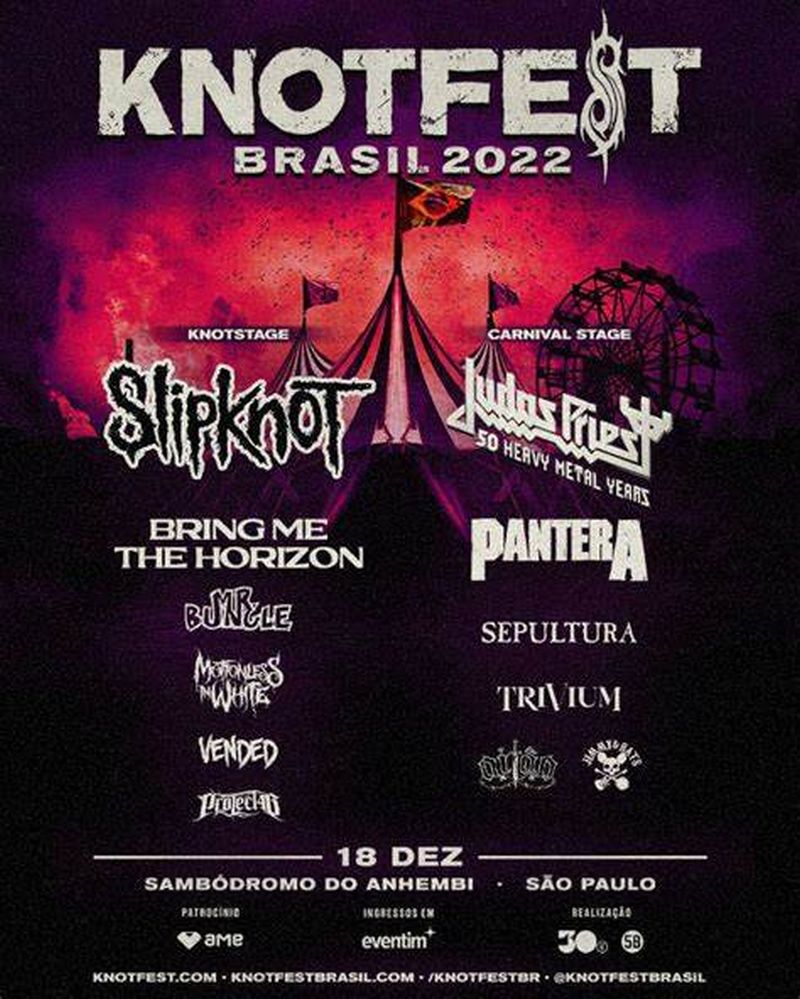 Pantera is one of the most successful and influential bands in heavy metal history, combining elements of hardcore and thrash to create a menacing sound that many acts have tried to replicate. Created by late brothers Vincent "Vinnie Paul" Abbott on drums and "Dimebag" Darrell Abbott on guitar, Pantera broke through following the release of their fifth album, 1990's Cowboys from Hell, with new singer Phil Anselmo and the 1992 follow-up Vulgar Display of Power, with the simplicity of tracks like "Walk" gaining the band mainstream popularity.