Original MOTÖRHEAD Guitarist LARRY WALLIS Dead At 70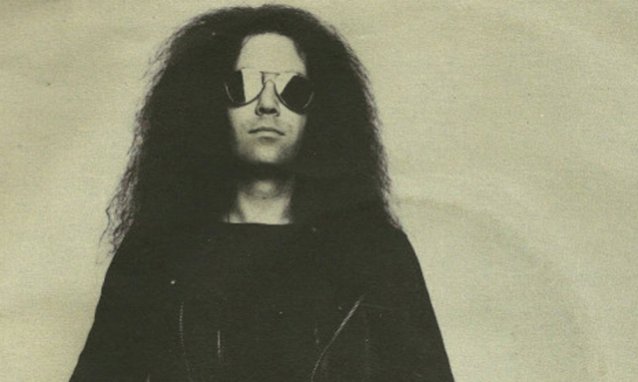 MOTÖRHEAD's original guitarist Larry Wallis has died at the age of 70
Wallis' passing was confirmed on the band's official web site.
Wallis played on the MOTÖRHEAD album "On Parole", which was shelved for four years until the band grabbed success with the charts and a rabid following. Although recorded in 1975, the LP became the fourth album released.
Despite leaving the group in 1976, Wallis is cited as co-writer on "Vibrator", one of the album's standout tracks.
Wallis went on to become a record producer at new punk and new wave label Stiff Records. He recorded a song single "Police Car/On Parole" for Stiff. The single was produced by Nick Lowe. "Police Car" was later covered by THE MEMBERS.
The Wreckless Eric albums "A Louder Silence" and "Wreckless Eric" were also produced by Wallis.
In 1987, Wallis reformed his pre-MOTÖRHEAD band THE PINK FAIRIES. They recorded and released a new album "Kill 'Em And Eat 'Em" in 1987.
In all of that time, Wallis only released one solo album, "Death In The Guitafternoon", in 2001.
"I never felt part of Musicbizland," Wallis told Uncut magazine in 2002. "This, along with my track record with the MOTÖRHEAD and FAIRIES' history meant that, to record companies, I was a drug-taking, bar-jockey kinda guy. Which, of course, with a look over my shoulder, was bang on the money. It was suggested by a chum that I buy the hardware, get a web site, make the thing, and sell it to 'em. I guess the next move is going out to show off in public with some musos who — and this is important — are better than I am. If I'm gonna do it, I'm gonna do it right."
No cause of death has been revealed as of this writing.
Image from Larry Wallis's Stiff Records single "Police Car" (1977)
Source: Blabbermouth Check de onderstaande socials voor meer informatie over deze band.