Musikmesse 2020 presents first HOME OF DRUMS artists Musikmesse 2020 presents first HOME OF DRUMS artists
John Riley, Alex Landenburg and other artists to attend the new Community Event at Musikmesse
The international drumming scene has a new meeting place: the 'Home of Drums' will be celebrating its launch at the Frankfurt Fair and Exhibition Centre on Musikmesse's public open days (3 and 4 April 2020). The event combines product demonstrations by top brands, knowledge transfer and performances by international artists. The presence of the first artists to sign up has already been confirmed. They will be there to perform live on some of the drum sets and to pass on their expertise to the drumming community at large – both at the show and on the accompanying online platform, www.homeofdrums.com.
The organisers are delighted to be able to welcome John Riley, one of the international greats of modern and fusion jazz. The US American has worked with the scene's biggest stars for more than four decades: his studio credits include artists such as Miles Davis, Woody Herman, John Hart, Milt Jackson and Kenny Werner. Metalheads can also look forward to seeing Alex Landenburg: a drummer with Axxis and Rhapsody for many years, he has, more recently, delighted fans and critics alike as a member of the rock group 21Octayne. Originally from the Saarland in Germany, he has also swung the drumsticks for the Swedish metal band Cyhra and for the prog group Mekong Delta. Claus Heßler, a well-known exponent of 'open-handed playing' is also confirmed as one of the artists attending Home of Drums. The German has made a name for himself not only through his collaboration with Mike Stern, Herb Ellis, Randy Brecker and other greats of the jazz world, but also through numerous publications and through his teaching work at several international universities. Also on board is the multitalented Daniel Schild. Born in the rural Vogelsberg region, he is a musician who has drummed his way through all musical genres, in the studio, on stage and at various drum festivals. He created a particular stir among the community with his successful workshop tour with drumming legend Dave Lombardo (Slayer). Schild has graced more than 40 albums of a hugely diverse range of musicians with the delicate precision of his playing.
The concept has been extremely well received by the sector. Brands who have already signed up to join us at Home of Drums include DW, GEWA, Gibraltar, Gretsch, Latin Percussion, Mapex, Millenium, Natal, Paiste, PDP, Pearl, Protection Racket, Remo, Roland, Sabian, Sonor, Toca Percussion, Vic Firth, Yamaha, Zildjian and Zultan.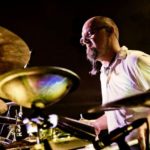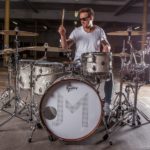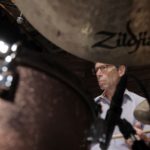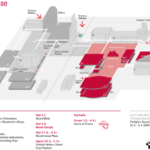 Check de onderstaande socials voor meer informatie over deze band.