METALLICA is preparing deluxe versions of 'Load' And 'Reload'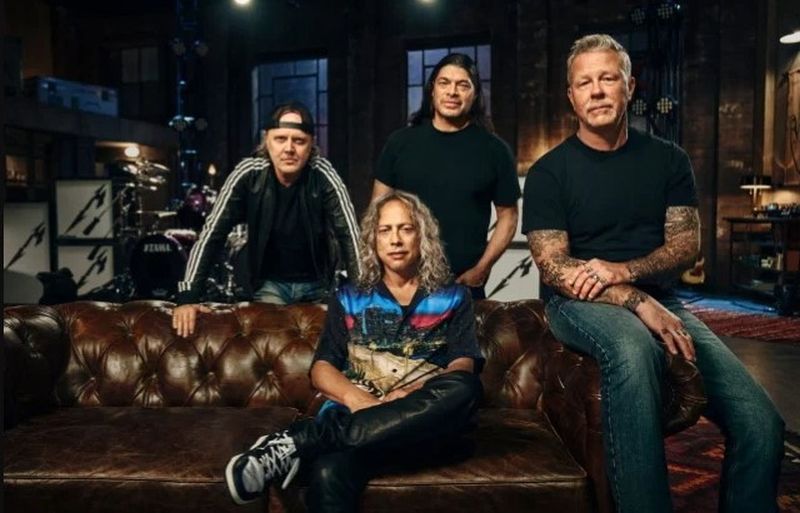 METALLICA is preparing deluxe remastered versions of its "Load" (1996) and "Reload" (1997) and is reaching out to its hardcore fans for help to get content for the new editions.
Says the band in an e-mail blast to members of its fan club: "We're working our way through the catalog to bring you the comprehensive Deluxe Box Sets we've come to love. And now it's time to get started on 'Load' and 'ReLoad'!
"As you may remember, we asked you for help in putting together the first five box sets and, to make sure there's a fan footprint on all of these releases, we'll be doing that again!
"We're looking for anything and everything you might have from August 1995 through September 1998: live photos (taken by you!) or snaps from a meet & greet, flyers, ticket stubs, backstage passes, and whatever other mementos you may have from that time.
"Make your mark on these albums by emailing us at submissions@metclub.com to share your story and receive more info about submitting these little pieces of history. Nothing is too small or trivial; share your archives with your fellow fans and have some fun walking down memory lane with us!"
Back in December 2012, METALLICA made the first nine of its studio albums, as well as various live material, singles, remixes and collaborations, available for the first time on Spotify. The move was significant because Sean Parker, who co-founded Napster, later sat on the board of Spotify. METALLICA waged a battle with Napster more than a decade earlier over the illegal sharing of the band's music, which resulted in both legal action and a battered public image for the band.
At the press conference in New York announcing the Spotify deal on December 6, 2012 Parker and METALLICA drummer Lars Ulrich appeared together and seemingly buried the hatchet. Ulrich said, "When [Parker] and I saw each other a few months ago. We could see that we had been put down as adversaries. We realize we had much more in common and sitting down was long overdue . . . We were younger, maybe somewhat more ignorant. We sat down and had a heart to heart."
In a statement at its web site, METALLICA said, "We are extremely proud to be a part of Spotify, who not only has a proven track record, but is by far the best streaming service."
METALLICA is able to make these deals directly since, as of 2012, the band has complete control over the master tapes of all its audio and video recordings. The band has also launched its own label, Blackened Recordings.