Liv Sin releases a video for 'Hope Begins To Fade' featuring Björn "Speed" Strid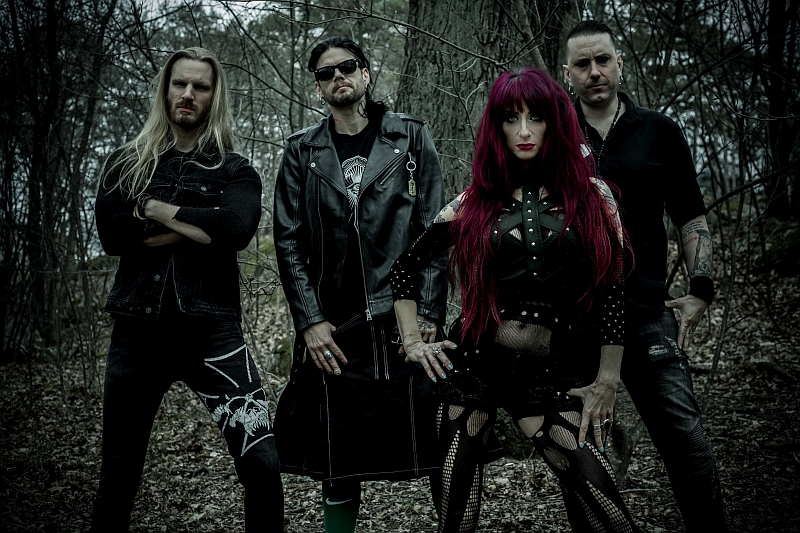 Just like with their previous album, LIV SIN invited a guest artist on 'Burning Sermons' to sing with Liv in a memorable duet. On the focus track, 'Hope Begins to Fade', Liv got company by Björn "Speed" Strid, the well-known singer of Soilwork and The Nightflight Orchestra. Check out the video for 'Hope Begins to Fade' at this location!
The band's comments on the collaboration with Björn: "For a heavy bombastic song like 'Hope Begins to Fade' that features orchestral elements we wanted to find a cool contrasting voice to Liv, and Björn's name came up when we were discussing guests for the album with our label. His deep growls and marvelous clear voice was the ultimate combination to lift this song to the next level and it fitseamlessly with Liv's tone. His impressive skills from actually both Soilwork and The Night Flight Orchestra shines through here, which added that extra punch to the song. It was the perfect match!"
MORE ABOUT LIV SIN
Sweden's Liv Sin was founded in 2016 and is led by the charismatic singer Liv Jagrell. After thirteen years leading her former band Sister Sin through countless shows across the world, including shows with Slayer, King Diamond, Motörhead, Doro, W.A.S.P. and U.D.O., the band decided to call it quits in 2015. Not one to sit around, Liv soon got the desire to get back behind the microphone and set about finding a new band of brothers. Their acclaimed debut "Follow Me" was released in 2017 (Despotz Records) and was co-produced by legendary German metal musicians Stefan Kaufmann (ex. U.D.O. & ex. Accept) and Fitty Wienhold (ex. U.D.O.). Showing a leaner, heavier sound, propelled by in-your-face guitar riffs combined with classic heavy metal power. Reviewers likened their sound as a mix of Judas Priest, Arch Enemy and modern American metal such as Five Finger Death Punch. "Follow Me" received a strong reception and the band hit the road across Europe as both headliner and support to industrial metal machine American Head Charge.
Changing tack slightly, the band released a critically-praised acoustic EP "Inverted" in 2018. Produced by Martin Sandvik (Hardcore Superstar), one of the highlights of the EP being the band's cover of the Danzig classic "Devil's Plaything".
Liv Sin venture into a new chapter with 'Burning Sermons'. An album that might surprise their fans initially as the quintet dive deeper into darker riffs with the addition of electronics, but they will definitely love the unforgettable hooks and the more pronounced melodic edge of Liv Sin, 2019!
Check de onderstaande socials voor meer informatie over deze band.