LAMB OF GOD Debut 'New Colossal Hate' Lyric Video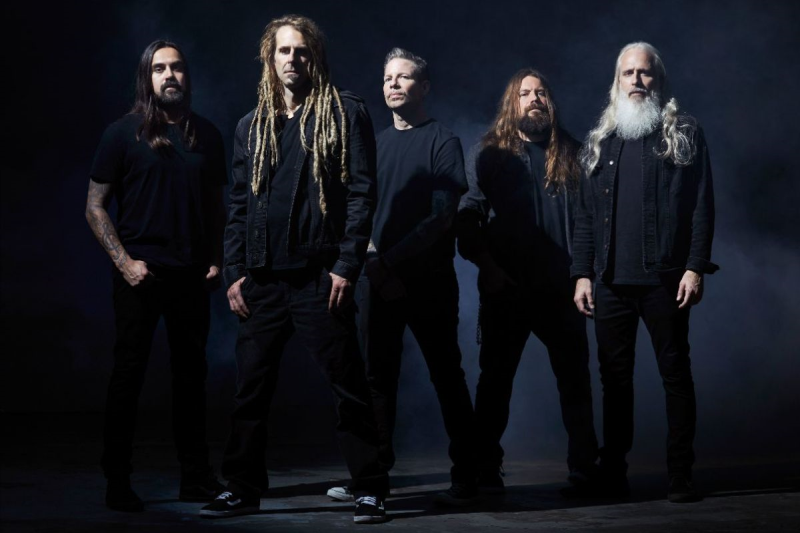 LAMB OF GOD Debut 'New Colossal Hate' Lyric Video
First New Album in Five Years, "Lamb Of God", Due Out June 19 on Nuclear Blast Records
LAMB OF GOD have released another track from their forthcoming self-titled album (now due June 19 via Nuclear Blast Records) in the form of 'New Colossal Hate'.
'New Colossal Hate', which hits all digital and streaming services as a single and lyric video today – watch now at www.lamb-of-god.com – digs into the exploitative rhetoric and persistent "othering" of marginalized people that continues to divide.
Guitarist Willie Adler speaking on the composition of the song:
"'New Colossal Hate' came out of our very first writing session in Maine. Mark, our producer Josh Wilbur and I were at a super cool studio in South Windham called Halo. An absolutely beautiful spot run by some of the best people I've ever met. I'm pretty sure 'New Colossal Hate' grew from a few different demos I had. You know, like parts of car. However, as it started to take shape, it quickly became my favorite song on the record. Please enjoy this banger of a tune. It holds a very special place in my heart."
The new album features guest appearances from Jamey Jasta (HATEBREED) and Chuck Billy (TESTAMENT). 
"Lamb Of God" pre-orders are available at nblast.de/LOG-LambOfGod.
LAMB OF GOD is:
D. Randall Blythe – Vocals
Mark Morton – Guitar
Willie Adler – Guitar
John Campbell – Bass
Art Cruz – Drums Check de onderstaande socials voor meer informatie over deze band.