SLAYER guitarist KERRY KING announced first live show for 2024
Confirmed for ROCKVILLE festival, May 9-12, 2024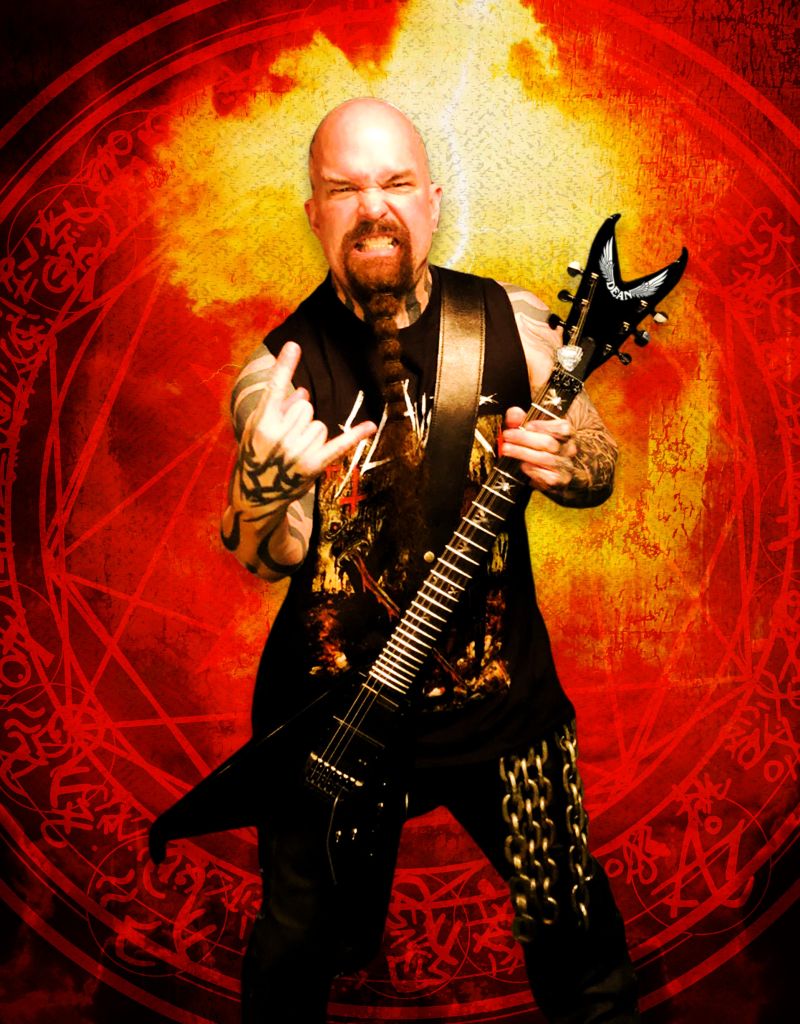 After record-breaking attendance over four days in 2023, Welcome To Rockville returns to Daytona International Speedway in Daytona Beach, Florida to kick off the festival season between May 9-12, 2024. Festival producer Danny Wimmer Presents announces the addition of a fifth music stage and 50 additional bands, bringing the total music lineup to an impressive 150 bands for Welcome To Rockville 2024. Among the billed artists is former SLAYER guitarist KERRY KING.
The initial music lineup for the 13th year of Welcome To Rockville is the festival's most powerful collection of artists yet and features an array of talent not-to-be-missed including FOO FIGHTERS, MÖTLEY CRÜE, SLIPKNOT, JELLY ROLL, DISTURBED, LIMP BIZKIT, QUEENS OF THE STONE AGE, JUDAS PRIEST, GRETA VAN FLEET, EVANESCENCE, FALLING IN REVERSE, A DAY TO REMEMBER, BREAKING BENJAMIN, BAD OMENS, THE OFFSPRING, MUDVAYNE, KOE WETZEL, STONE TEMPLE PILOTS, PRIMUS, CYPRESS HILL, SUM 41, a rare appearance by MR. BUNGLE, and many others. Look for festival producer Danny Wimmer Presents to announce additional bands in early 2024, including the campground kick-off party lineup.
Welcome To Rockville passes are on sale now with payment plans available for just $24 down at www.WelcomeToRockville.com.
The current Welcome To Rockville 2024 music lineup is as follows, with more to be announced:
FOO FIGHTERS
MÖTLEY CRÜE
SLIPKNOT
JELLY ROLL
LIMP BIZKIT
DISTURBED
QUEENS OF THE STONE AGE
GRETA VAN FLEET
EVANESCENCE
FALLING IN REVERSE
A DAY TO REMEMBER
BREAKING BENJAMIN
BAD OMENS
JUDAS PRIEST
THE OFFSPRING
MUDVAYNE
KOE WETZEL
STONE TEMPLE PILOTS
PRIMUS
CYPRESS HILL
SUM 41
MR. BUNGLE
IN THIS MOMENT
ARCHITECTS
ROYAL BLOOD
ANTHRAX
BLACK VEIL BRIDES
POLYPHIA
KERRY KING
SKILLET
THEORY OF A DEADMAN
FLYLEAF
WAGE WAR
CLUTCH
TECH N9NE
MAMMOTH WVH
STARSET
LIVING COLOUR
MACHINE HEAD
INSANE CLOWN POSSE
IN FLAMES
SLAUGHTER TO PREVAIL
THE GHOST INSIDE
THE STRUTS
P.O.D.
CODE ORANGE
ELECTRIC CALLBOY
L7
THE AMITY AFFLICTION
BARONESS
SHADOWS FALL
ATREYU
AUGUST BURNS RED
OF MICE & MEN
ALL THEM WITCHES
APOCALYPTICA
THE CHATS
KITTIE
MOVEMENTS
SEBASTIAN BACH
JEHNNY BETH
STABBING WESTWARD
ALL THAT REMAINS
KID KAPICHI
REIGNWOLF
DIRTY HONEY
FEAR FACTORY
ENTER SHIKARI
POLARIS
SALIVA
MAGNOLIA PARK
AMIGO THE DEVIL,
AUSTIN MEADE
THE WORD ALIVE
NEW YEARS DAY
KUBLAI KHAN TX
BOB VYLAN
MUSHROOMHEAD
RED FANG
CURRENTS
HELMET
DRAIN
KIM DRACULA
BIOHAZARD
NITZER EBB
SOULFLY
FRANK CARTER & THE RATTLESNAKES
FLAT BLACK
NOVA TWINS
MISS MAY I
SKINDRED
ALIEN ANT FARM
DROWNING POOL
TAPROOT
ORGY
DESTROY BOYS
TAIPEI HOUSTON
TERROR
GEL
FLESHWATER
SCOWL
MILITARIE GUN
NITA STRAUSS
DEAD POET SOCIETY
LACUNA COIL
PLUSH
SIM
COLD
POWERMAN 5000
NONPOINT
HED P.E.
TRUST COMPANY
POINT NORTH
BLIND CHANNEL
ADEMA
THE CHISEL
SPITE
HARMS WAY
BODYSNATCHER
I SEE STARS
RAIN CITY DRIVE
CROBOT
SLEEP THEORY
IMMINENCE
TIM MONTANA
GATECREEPER
RETURN TO DUST
STRATEJACKET
EVA UNDER FIRE
AFTERLIFE
BAD NERVES
ANOTHER DAY DAWNS
GIDEON
FIRE FROM THE GODS
CATCH YOUR BREATH
CALVA LOUISE
VUKOVI
CITIZEN SOLDIER
KILL THE ROBOT
MOON FEVER
DYING WISH
THROWN
STICK TO YOUR GUNS
HOTBOX
TX2
LØ SPIRIT
FUMING MOUTH
Last week SLAYER's longtime publicist Heidi Ellen Robinson-Fitzgerald, as well as the Kerry King Facebook page, shared a photo of the chain Kerry had worn on stage for years sitting on what appears to be the floor of a stage, along with the message: "Coming in 2024…" Now the official Kerry King page confirms its new logo.