Iron Angel release "Bridges Are Burning" lyric video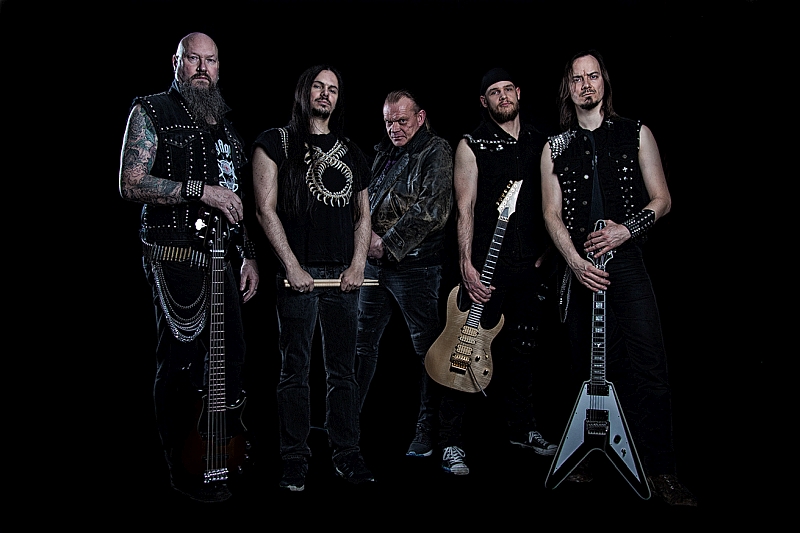 Iron Angel release "Bridges Are Burning" lyric video
Week by week, we get closer to the release date of "Emerald Eyes", the new album from German speed/thrash legends IRON ANGEL. Now is time to know the third single from the record, "Bridges Are Burning".
The "Bridges Are Burning" video can be seen below.
""Bridges Are Burning" is a special song, in many different ways", drummer and composer Maximilian Behr declares. "For example, when I wrote it, I had no intention of bringing it into Iron Angel, it was just for myself, but at some point I decided to at least let the other guys listen and get their opinion on it and right from the start everyone liked it. However, since we've already determined the overall direction of the album, we felt like the song would be a little out of place amongst the others, so we decided to keep it as a bonus track. When we were done recording the album and listened to the first mixes, we reconsidered that decision and put it on the regular release. One day after that, our manager and booker Daniel da Silva listened to the album for the first time and he was freaking out over that song and immediately suggested it to be a single. Soon after our record label Mighty Music also suggested it, so we ultimately went for it. Quite a journey for that song! The lyrics are very personal, since they are about someone close to me, that sadly pursues the lonely descending road of hate in order to find strength and protection, while closing the doors to what is truly desired by this person – love and affection", the musical concludes.
Line up:
Dirk Schröder: vocals
Didy Mackel: bass
Maximilian Behr: drums
Robert Altenbach: guitar
Nino Helfrich: guitar Check de onderstaande socials voor meer informatie over deze band.