HYPOCRISY releases video for 'Dead World'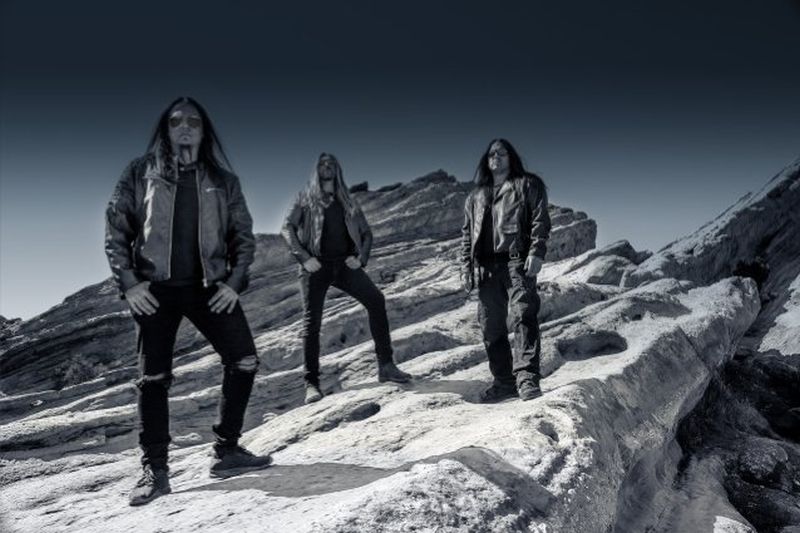 HYPOCRISY will release their new album "Worship" on November 26 via Nuclear Blast Records. The official music video for the LP's second single, "Dead World", can be seen below. The clip was directed by Andrey Kezzyn and Cooldown Production.
Watch "Dead World" below.
Peter Tägtgren comments:
"'Dead World' is a song that Sebastian wrote for our father/son project that never saw the light of day. When he started playing the song, I felt that the world needs to hear this crushing song ASAP as the groove and tempo blew my mind. The video idea came from our director Andrey Kezzyn and it's similar to my point of view of what's about to come of the world. Maybe not literally, but who knows. Enjoy!"
Watch the previously released "Chemical Whore" below.
Tägtgren comments on the album:
"We've been recording this album here and there for two years and now it's done! Maybe it was waiting for the right time as some songs are even more real now than a couple of years ago. Thank you all for your waiting. We're really excited to officially announce we're back!"
"Worship" track listing:
01. Worship
02. Chemical Whore
03. Greedy Bastards
04. Dead World
05. We're The Walking Dead
06. Brotherhood Of The Serpent
07. Children Of The Gray
08. Another Day
09. They Will Arrive
10. Bug In The Net
11. Gods Of The Underground
This past June, Tägtgren told Metal Injection what fans can expect to hear on "Worship": "They will get what they want, I think, put it that way. It definitely sounds like HYPOCRISY, I would say. And not in a boring way to say, like, 'Yeah, we're just repeating ourselves.' That's not really true. It's new songs. I mean, I have hardly played it to anybody, so I don't know what to say. Well, whoever heard it, they say oh, this sounds really like HYPOCRISY and really good songs, you know? So I don't know. We have to wait and see what everybody thinks. I'm in a bubble, so I can't really say what it is. We don't really want to change ourselves to nu-metal or try to be commercial or anything like that. I guess we do what we do."
HYPOCRISY is:
Peter Tägtgren – Vocals, Guitars
Mikael Hedlund – Bass
Reidar Horghagen – Drums
Thomas Elofsson – Session Guitarist