Harakiri For The Sky release single "AND OCEANS BETWEEN US"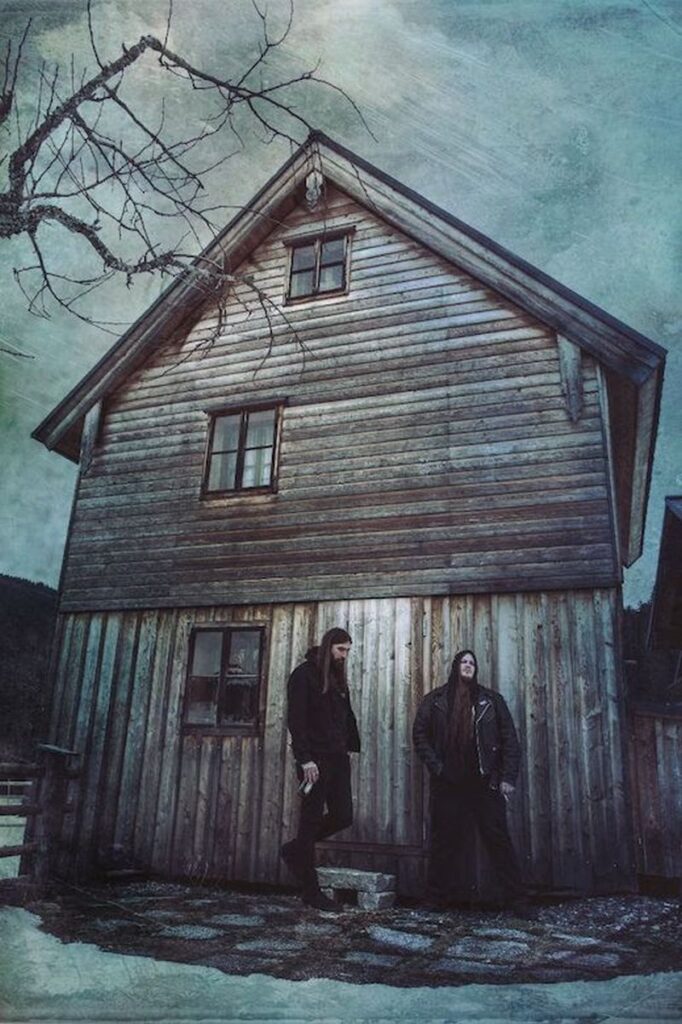 The release date January 28th, 2021 of HARAKIRI FOR THE SKY's new album "Mӕre" is getting closer. To give an impression, the Austrian post metal duo has now released the new single for "AND OCEANS BETWEEN US".
Listen to "AND OCEANS BETWEEN US" below.

Singer J.J. comments on the new song: "Sometimes you meet a person you believe to be your soulmate, a person that can cure all the pains of previous heartbreaks. You think: 'This is the person that will save me from this cold and lonely world', just when starting to realise after some times, this person became the ailment as well and her words became poison."
"Mӕre" is available for pre-order as 2-CD-mediabook, double LP in gatefold and limited boxsets (both CD and vinyl):
* AOP Records (EU-Shop)
* AOP Records (US-Shop)
The first special vinyl editions at AOP Records, EMP & Napalm are already sold out, but a new white/red bicoloured version (limited to 199) is still available AT THIS LOCATION. See the band live on the following dates next year:
HARAKIRI FOR THE SKY
The Covid-19 Tour
29.01.2021 DE Oberhausen – Helvete
30.01.2021 DE Erfurt – From Hell
31.01.2021 DE Erfurt – From Hell
01.02.2021 DE Kassel – Goldgrube
05.02.2021 DE Trier – Mergener Hof
06.02.2021 DE Mörlenbach-Weiher – Live Music Hall
11.02.2021 CH Martigny – Les Caves Du Manoir
12.02.2021 CH Wetzikon – Hall of Fame
13.02.2021 DE Regensburg – Airport Eventhalle
03.04.2021 DE Münster – Culthe Fest
17.04.2021 TK Istanbul – KadiköySahne
07.05.2021 NO Karmoy – Karmoygeddon Festival
30.07.2021 PT Vagos – Vagos Metal Fest
28.08.2021 DE Neuborn – Neuborn Open Air
In case you missed the band's previous singles, watch 'I, Pallbearer' and 'Sing For The Damage We've Done' below.
Check de onderstaande socials voor meer informatie over deze band.