GHØSTKID release video for "YØU & I" GHØSTKID release video for "YØU & I"
GHØSTKID is the new namesake of Sebastian "Sushi" Biesler (formerly Eskimo Callboy) with Steve Joakim (drums) from Sweden as well as Danny Güldener (guitar) and Stanislaw Czywil (bass), both of whom played in To The Rats And Wolves. The next song and video taken from their self-titled debut album, "YØU & I (Official Video)" is now released.
GHØSTKID comments: 
"'YØU & I' is probably the most personal track on the record and based on a true story. It's the story about a close person who is in a coma… It seems like you can't really do anything, but somehow you've got a connection and it really feels like you are facing all of this together. I strongly believe that being there and letting someone feel that he or she is not alone definitely has an impact. The video is a metaphoric walk through the "coma world". It's about finding a way out of it together, about support and about help. Sometimes this is all what we need to make it through tough times… to know that we're not alone."
The video was produced by GHØSTKID and Mirko Witzki with visual effects coming from Timo Krahl. Like all songs previously released "YØU & I" is taken from GHØSTKID's self-titled debut album that was co-produced by Phil Sunday and produced by renowned producer Sky van Hoff (Rammstein, Emigrate etc.) and that is scheduled for a release on November 13th, 2020.
The album is available as:
-black LP+CD
-200x light pink LP+CD via Distro Wholesale EU & EU Onlineshop & Impericon
-200x mint colored LP+CD via EMP
-Plus the band will have a very limited run of 100x clear LP+CD available live.
-Outside the USA: Ltd. CD Digipak & Patch
-Canada, Mexico, USA: Standard CD Jewelcase

Click AT THIS LOCATION for preorders and bundles
 
The track listing reads as follows:
1. FØØL
2. START A FIGHT
3. SHARKS
4. DRTY
5. THIS IS NØT HØLLYWØØD
6. YØU & I
7. SUPERNØVA
8. CRØWN
9. CØLD WØRLD
10. ZERØ
11. THIS IS NØT HØLLYWØØD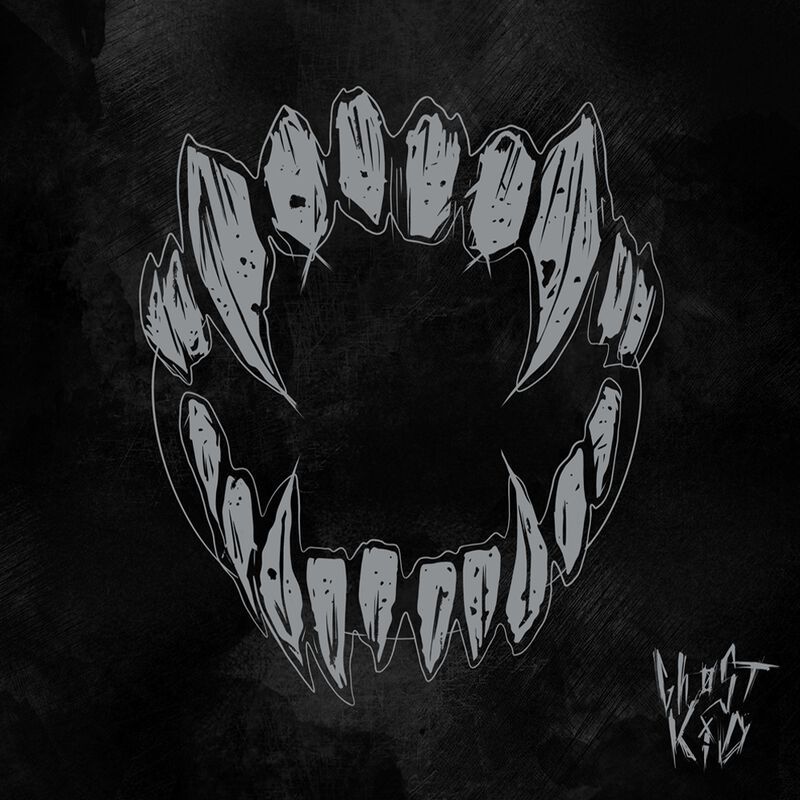 GHØSTKID 
Live 2021
More Core, Fuze, metal.de present:
17.03.21 (UA) Kiev – Bingo
19.03.21 (RUS) Moscow – Arbat Hall
20.03.21 (RUS) St. Petersburg – Mod Club
30.03.21 (DE) Hannover – Musikzentrum                 
01.04.21 (DE) Hamburg – Logo          
03.04.21 (CZ) Prague – Rock Cafe
04.04.21 (DE) Berlin – Hole 44
06.04.21 (DE) Stuttgart – Im Wizemann
07.04.21 (DE) Leipzig – Täubchenthal
08.04.21 (DE) Wiesbaden – Schlachthof
09.04.21 (DE) Nürnberg – Hirsch                   
10.04.21 (DE) Saarbrücken – Kleiner Club Garage
11.04.21 (DE) Münster – Sputnikhalle
06.05.21 (CH) Aarau – Kiff
07.05.21 (AT) Wien – Flex Cafe
09.05.21 (DE) Köln – Gebäude 9
 
Emil Bulls Birthday Bash:
11.12.21 (DE) Munich – Zenith
 
GHØSTKID is:
Steve Joakim – drums
Sebastian "Sushi" Biesler – vocals
Danny Güldener – guitar
Stanislaw Czywil – bass
Check de onderstaande socials voor meer informatie over deze band.