Full Force 2021 ticket sale has opened up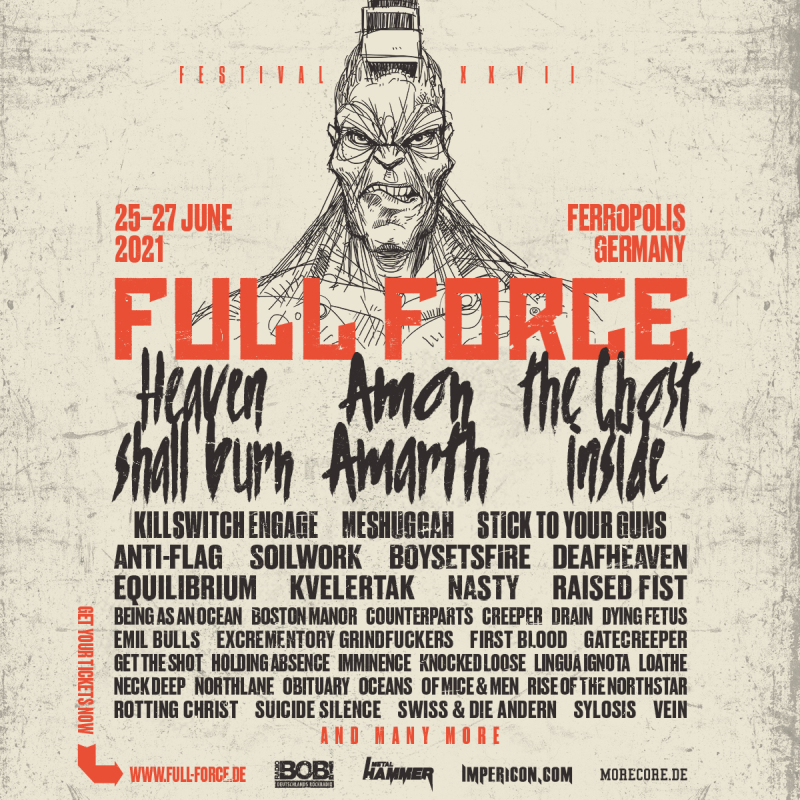 Full Force 2021 ticket sale has opened up
The organisation of the Full Force Festival 2021 edition announce the opening of the ticket sales. Early bird tickets have already been sold out.
The festival states:
"The #FullForceAtHome isn't even over yet and we already have the next band wave for you. With Killswitch Engage, Anti-Flag and Kverlertak we were able to sign some top-class acts again, which are joined by Full Force newcomers like Drain, Holding Absence and Vein."
They continue:
"The complete overview of the new additions and the entire lineup can be found on our website: CLICK NOW!
Tickets are currently available for Full Force, from 25-27 June, 2021, at the regular price level for € 124.95 EUR. All further information about the festival and the tickets are available at www.full-force.de.
Anti-Flag, Drain, Holding Absence, Imminence, Killswitch Engage, Kvelertak, Lingua Ignota, Rotting Christ, Soilwork, Suicide Silence, Vein"
Full Force 2021
25.–27. Juni 2021, Ferropolis
www.full-force.de
#FullForceFestival
Check de onderstaande socials voor meer informatie over dit festival