Falconer releases single, "Desert Dreams" from new album 'From a Dying Ember'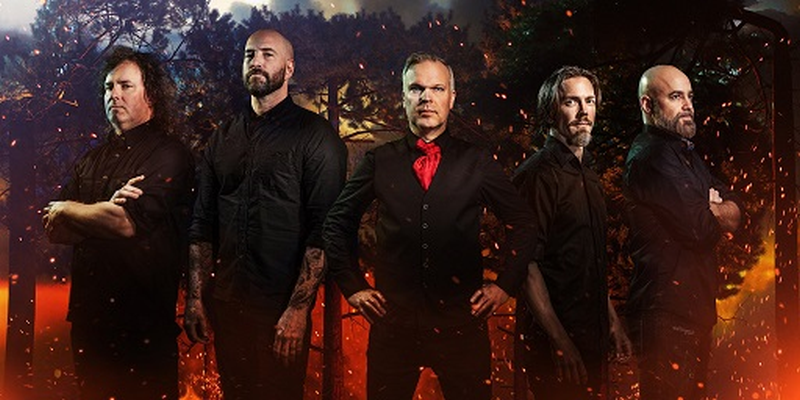 Falconer releases single, "Desert Dreams" from new album 'From a Dying Ember'
On June 26th, Sweden's Falconer will release their new album, From A Dying Ember, via Metal Blade Records. For a preview of From A Dying Ember, the first single, "Desert Dreams", can be heard at: metalblade.com/falconer – where the record can also be pre-ordered in the following formats:
– jewelcase-CD
– ltd. digipak CD (incl. 3 bonus tracks – EU exclusive)
– 180g black vinyl (EU exclusive)
– turquoise green marbled vinyl (EU exclusive – limited to 200 copies)
– orange white marbled vinyl (EU exclusive – limited to 100 copies)
– light grey marbled vinyl (US exclusive – limited to 300 copies)
Watch the video below. Falconer was born out of the ashes of Mithotyn, who split-up in 1999. After disbanding, one of Mithotyn's founding members – Stefan Weinerhall (guitar) – had a demo for a solo project, which eventually led to the creation of the folk power metal group Falconer.
Stefan comments: "Finally, we got the chance to incorporate some keyed fiddle and bagpipe into the music – something that has always been a wish from us, just to get that extra medieval and folky feel to it. In that time, we also wrote the most intense ballad ever, which turned out to be 'Rejoice The Adorned' – only featuring piano, keys and strings."

Mixed and mastered by Andy LaRocque, From A Dying Ember was also recorded at LaRocque's Sonic Train Studio. Stefan concludes: "To sum the album up, we can say that 'From A Dying Ember' has some things that really stand out from a usual Falconer album. A lot of things happening and more elements to the music than ever before!"

From A Dying Ember track-listing
1. Kings and Queens
2. Desert Dreams
3. Redeem and Repent
4. Bland Sump Och Dy
5. Fool's Crusade
6. Garnets and a Gilded Rose
7. In Regal Attire
8. Rejoice the Adorned
9. Testify
10. Thrust the Dagger Deep
11. Rapture
12. The Cauldron (Digipak Bonus Track)
13. Portals of Light (Acoustic Version – Digipak Bonus Track)
14. Long Gone By (Acoustic Version – Digipak Bonus Track)

Falconer line-up:
Mathias Blad: vocals
Stefan Weinerhall: guitar
Jimmy Hedlund: guitar
Magnus Linhardt: bass
Karsten Larsson: drums Check de onderstaande socials voor meer informatie over deze band.