EVIL INVADERS share video from "Surge Of Insanity – Live in Antwerp 20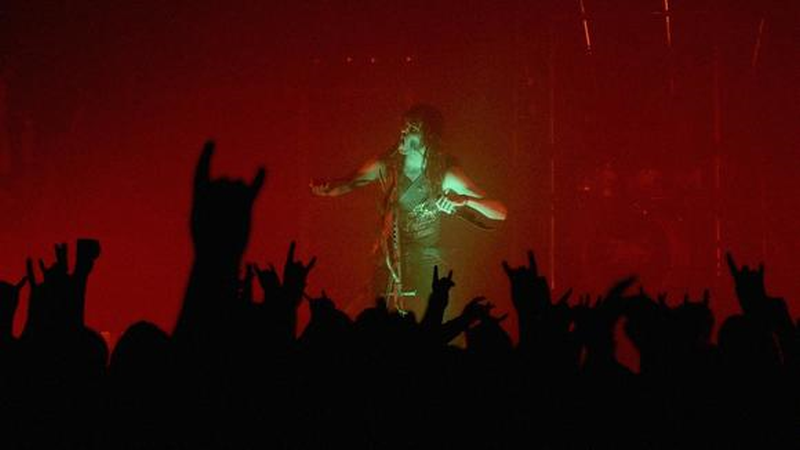 EVIL INVADERS share video from "Surge Of Insanity – Live in Antwerp 20
October 2019 saw Belgian progressive thrash and speed metal band EVIL INVADERS release their first live album + DVD via Napalm Records. Surge of Insanity – Live in Antwerp 2018 is the band's ultimate hometown concert at the Trix Zaal in Antwerp in 2018. To keep you entertained while being lockdown at home, the band has now released the live clip to "Victim Of Sacrifice".
Watch "Victim Of Sacrifice" below.
Frontman Joe comments:
"Victim Of Sacrifice is the first track on our first release (EP) back in 2013. It was one of the first songs I ever wrote back in the day and 'till today it has always been in our live set. It's the last track we play live and as soon as that bass intro is done all hell breaks loose. All the energy that we have left just bursts out as soon as this song ends and personally I usually lose my mind completely. You can probably see that in the video haha!"
Surge of Insanity – Live in Antwerp 2018 has been released on October 4th 2019 via Napalm Records. Purchase your copy at THIS LOCATION.
Tracklisting:
1. Intro
2. As Life Slowly Fades
3. Pulses Of Pleasure
4. Shot To Paradise
5. Mental Penitentiary
6. Broken Dreams In Isolation
7. Feed Me Violence
8. Stairway To Insanity
9. Among The Depths Of Sanity
10. Oblivion
11. Master Of Illusion
12. Witching Hour (Venom Cover)
13. Fast, Loud 'N' Rude
14. Raising Hell
15. Victim Of Sacrifice
16. Outro: Shades Of Solitude
Evil Invaders are:
Joe – Vocals / Guitars
Max – Lead Guitars
Senne – Drums
Joeri – Bass Guitar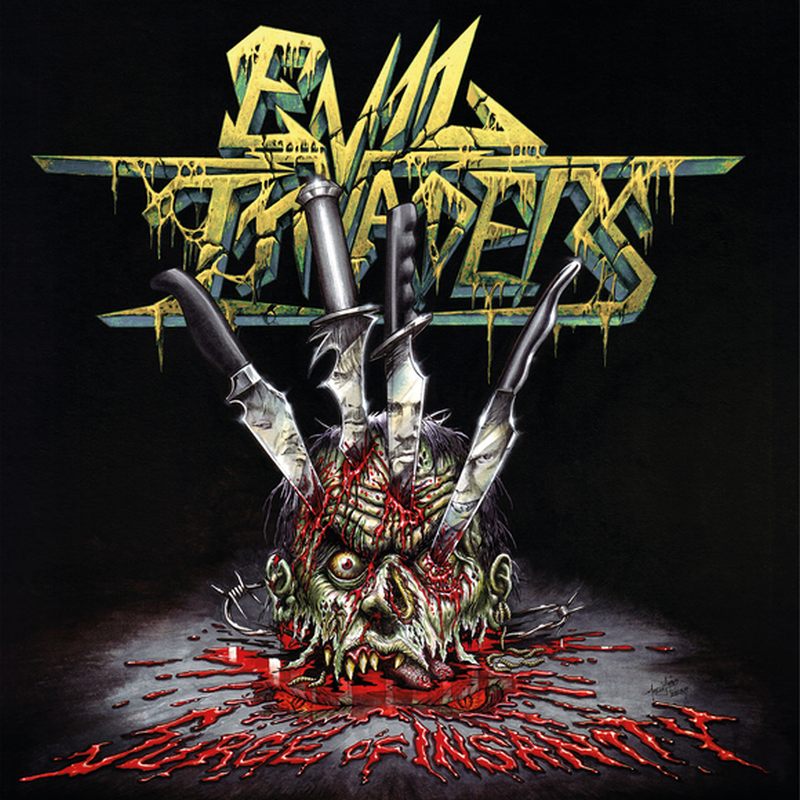 Check de onderstaande socials voor meer informatie over deze band.