EVIL INVADERS geeft exclusieve Belgische album release show in Antwerpen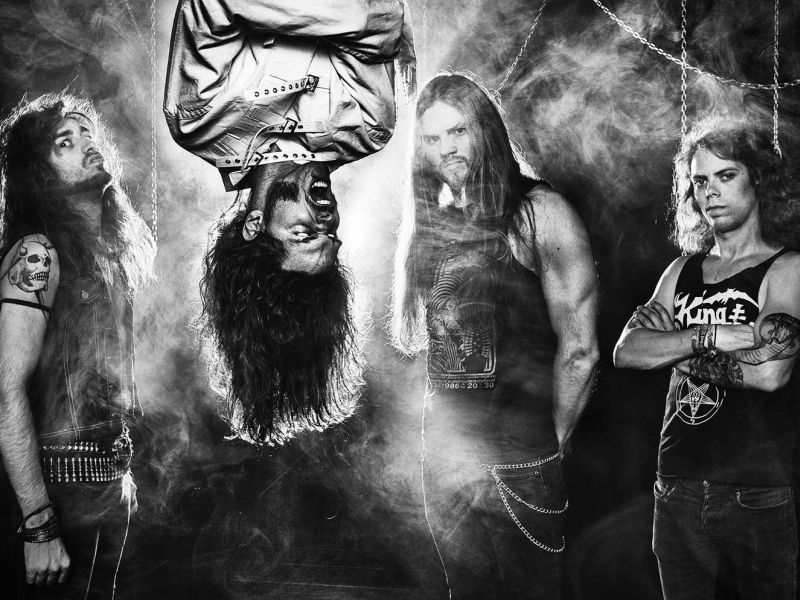 On April 2nd 2022, EVIL INVADERS will present their new album in their home country Belgium for an exclusive club show at the Trix, Antwerp. For your own sake: don't miss out, mark this date and get your tickets NOW. 
EVIL INVADERS have been among the most promising international metal acts of the last years. After touring across the world multiple times with only 2 full albums -finally- now after 5 years after their latest album, their 3rd full album is ready for release! Was it worth the wait?
The first new single is out and the video from this single can be seen below.
Details will have to wait until the beginning of 2022, but according to insiders this record is promising to be an absolute game-changer and without any doubt the band's best record by far! It will be Extreme Heavy Metal at its finest and it's something we haven't seen a new band doing at least over the last decade. EVIL INVADERS have brought their songwriting to a whole new level with a lot more melody, more depth and the incredible versatility of the songs is remarkable to say the least. Joe's vocals never sounded so powerful and diverse, the music has never been so straightforward and touching, and oh boy, the aggression is all over the place!