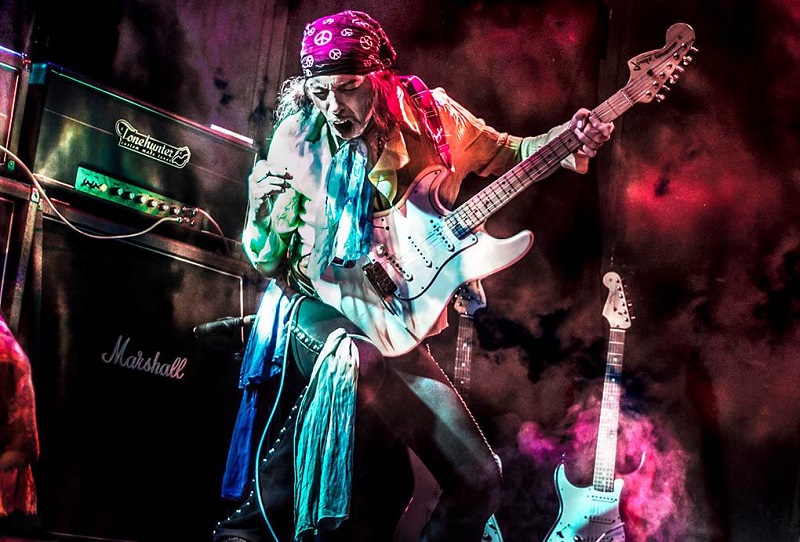 Randy Hansen (Jimi Hendrix tribute)
The man, the myth, the legend. Is hij gereïncarneerd? Want wanneer je Randy Hansen hoort spelen, bekruipt je het gevoel dat Jimi Hendrix in levende lijve op het podium staat. Uitgegroeid tot een waar cultfiguur, ziet men hem niet voor niets als levende Hendrix-experience.
Jimi Hendrix heeft met zijn spel en charisma een onmiskenbare stempel op de hedendaagse rockmuziek gedrukt. Vijftig jaar later is hij nog altijd een veelbesproken artiest. Randy Hansen laat de geest van de meester voortleven in zijn immer spectaculaire liveshows: spel, looks en sound matchen die van de legende. De rockster uit Seattle staat al ruim dertig jaar op het podium en deelde het podium met grootheden als Stevie Ray Vaughan, Steve Miller, Paul Rodgers, Herbie Hancock, en originele Jimi Hendrix Experience bandleden Noel Redding en Mitch Mitchell. Met de persoonlijkheid en muzikale skills van Randy Hansen is het een ware wederopstanding van Hendix. Deze experience wil je niet missen!