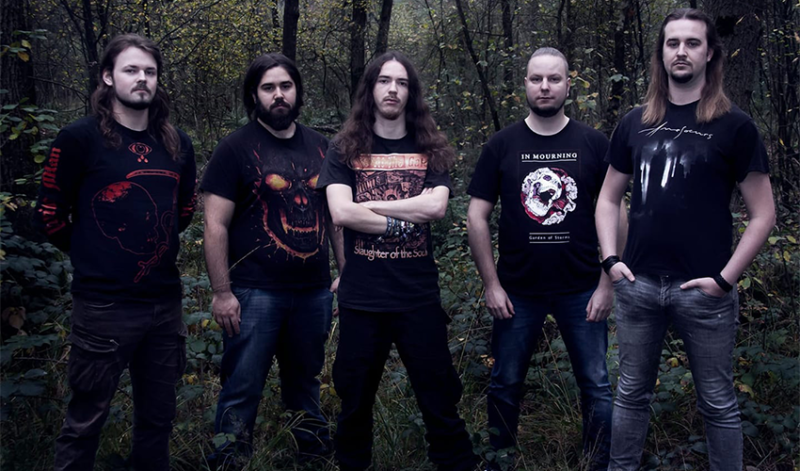 Nephylim (middagshow)
Nephylim staat klaar voor iedereen die houdt van de brute kant van metal! Deze melodic death band komt optreden in Willem Twee poppodium!
Nephylim is een 5-koppige Melodic Death metal band die een combinatie van Death metal met progressieve en atmosferische melodieën afgetopt met subtiele hints naar Doom en Black metal speelt.
Het bestaan van de band begon in 2015 met Kevin van Geffen en Rens van de Ven met hun project dat voornamelijk gericht was op Scandinavische melodieuze death metal: Nephylim. Samen met drummer Martijn Paauwe en zangeres Lisa van Dijk hadden zij de eerste EP van Nephylim "Torn" uitgebracht.
In 2018 kozen Kevin, Martijn en Rens ervoor om de band te hervormen met Cézary van der Veen (Sudaria) als leadzanger. Echter werd het debuutalbum "Severance of Serenity" opgenomen door drie personen, waar Kevin de hoofdvocalist was. Dit kwam doordat de frontman Cézary overleed in 2019 door een tragisch ongeluk. De zangtaak werd in de herfst van hetzelfde jaar vervuld door Tijn Bosters, waarmee de Nephylim-crew weer compleet is.
Nephylim is vooral voor de liefhebbers van bands als Insomnium, Be'lakor en/of Wolfheart. Hun debuut album "Severance of Serenity" is op 18 Januari 2020 uitgebracht (En dat was bij ons in Willem Twee poppodium!) Dit was een ontzettend indrukwekkend album volgens vele kenners.
De balans tussen de verschillende tempo's en de algemene atmosfeer in het album houden de luisteraar geboeid.