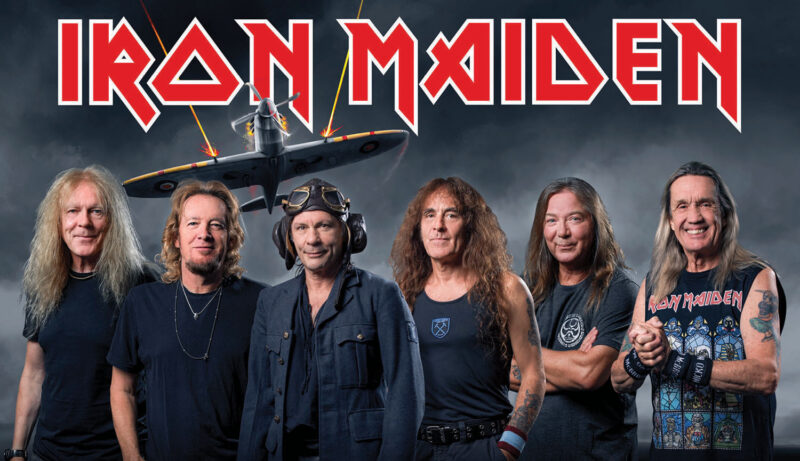 Iron Maiden – Airbourne
De Engelse metalband Iron Maiden komt in de zomer van 2022 naar Europa met hun Legacy of the Beast Tour. Op maandag 27 juni 2022 speelt de band een show in GelreDome in Arnhem met special guest Airbourne. De tour die eigenlijk al in 2020 van start zou gaan is nu in het geheel verplaatst naar 2022 en daarmee ook de show in GelreDome in Arnhem. Eerder gekochte kaarten blijven geldig en kaartkopers worden hierover direct geïnformeerd.
Met hun befaamde Legacy of the Beast Tour heeft Iron Maiden door de jaren heen 39 landen bezocht en voor ruim twee miljoen fans gespeeld, waaronder op het legendarische Rock in Rio festival in Brazilië met meer dan 100.000 bezoekers. Het concert in GelreDome belooft een show te worden boordevol hits en fan-favourites uit de lange carrière van de band.

Manager Rod Smallwood zegt over het opnieuw moeten verplaatsen van de tournee; " Naturally the band are hugely disappointed, a second summer without touring, especially with this very special Legacy show, is very hard to take. They send their best wishes to you all, knowing full well you fans will feel the same. As we all know, realistically there is no alternative so we will all make the best of it and spend the time preparing for a very memorable and even more spectacular Legacy tour next year, we promise! Until then keep safe and keep smart"