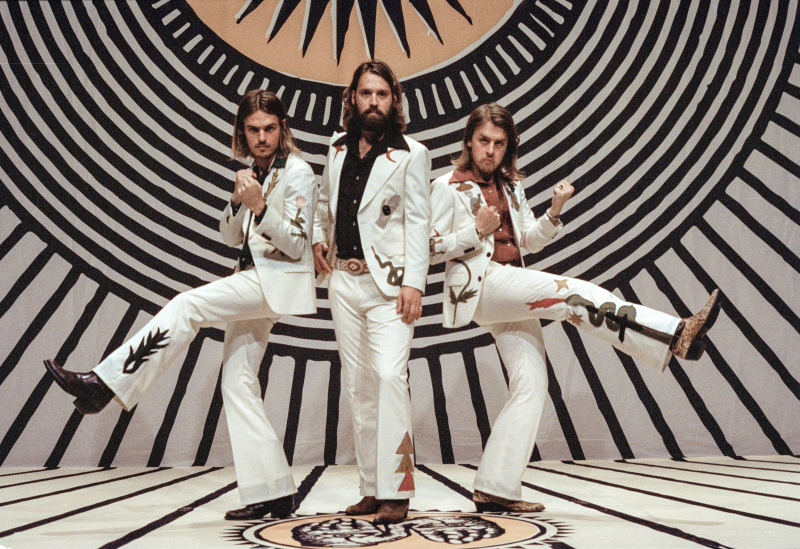 DeWolff
Dit betreft een verplaatste show, in verband met het Coronavirus.
Toen Roger Glover hen live hoorde spelen, dacht hij dat zijn Deep Purple Mark II zonder hem op het podium stond te blazen; Seasick Steve waande zich terug in 1972 en hoorde The Allman Brothers spelen toen hij backstage ontwaakte uit een diepe slaap… Maar wat beiden daadwerkelijk hoorden was natuurlijk DeWolff: een jong en vuurspuwend Hammond-aangedreven powertrio uit Nederland.
TASCAM TAPES – RELEASE JAN 10th, 2020
DeWolff's 7de studio album "Tascam Tapes" klinkt als geen enkel ander DeWolff album. Dat komt omdat voor deze plaat géén gebruik is gemaakt van drums, Hammond orgel of gitaarversterkers. Het is namelijk volledig opgenomen op een 4-sporen Tascam cassetterecorder uit de jaren 80, met uitsluitend gebruik van draagbare instrumenten en drumsamples van oude, obscure soul en funk platen.
Waarom? Omdat het gehele album is opgenomen tijdens hun vorige 4 maanden durende Europese tour, in de meest krappe ruimtes zoals de achterbank van de tourbus, kleine backstages en stinkende tankstations langs de Europese snelwegen. Het resultaat is een 'hip-shakin' mind-bogglin' dimensie, ergens tussen planeet Beastie Boys, Beck en planeet Deep Purple. Dit is DeWolff zoals je ze nog nooit gehoord hebt!