ENSLAVED reveal third single 'Urjotun' alongside psychedelic video
Norway's progressive black metallers Enslaved have released third single 'Urjotun' from their upcoming studio album Utgard – out 2nd October via Nuclear Blast. The single, one of their most experimental yet, is accompanied by a psychedelic video detailing dark visions and a journey to the outer reaches of the subconscious.
Vocalist Grutle Kjellson commented:
"The lyrical idea for Urjotun had been spinning around in the chaos in the back of my head for quite a while, when Ivar sent me the riff-demo last autumn. I knew instantly that this was it, the very soundtrack of the rise of the primeval giant, the Urjotun! Our mutual love and fascination for that early krautrock scene and for bands like Tangerine Dream and Kraftwerk, finally fully ascended in an Enslaved song, almost 30 years after we picked up those legendary kraut-albums. It's funny, that in Germany they referred to this kind of music as "Kosmische Musik", cosmic music! And, that is exactly what this song is about; cosmic chaos. On top of this, director David Hall, made a perfect projection and visualization of our troubled minds."
Watch 'Urjotun' below.
Watch the previously released 'Jettegryta' below.
Watch the previously released 'Homebound' below.
Pre-order »Utgard« AT THIS LOCATION.
»Utgard« will be available in these formats:
CD jewel case
CD + patch bundle (NB exclusive)
Limited Edition Black Vinyl
Limited Edition Grey Vinyl (300 copies, NB + wholesale exclusive)
Limited Edition Blue Vinyl (300 copies, NB exclusive)
Limited Edition Orange Vinyl (300 copies, EMP exclusive)
»Utgard«tracklisting:
1. Fires In The Dark
2. Jettegryta
3. Sequence
4. Homebound
5. Utgardr
6. Urjotun
7. Flight Of Thought And Memory
8. Storms Of Utgard
9. Distant Seasons
Last month ENSLAVED announced their Cinematic Summer Tour – an innovative digital tour comprised of three online events, in conjunction with three of Europe's leading festivals. ENSLAVED will present fans with three different shows, one of which remains:
Jul 30th        Roadburn: "Chronicles Of The Northbound" show
Aug 20th      Beyond The Gates: "Below The Lights" show
Sept 30th     Summer Breeze: "Utgard – The Journey Within" show
All shows will be streamed AT THIS LOCATION.
For more information head TO THIS LOCATION. 
ENSLAVED are
Ivar Bjørnson | guitars 
Grutle Kjellson | vocals
Arve 'Ice Dale' Isdal | guitar
Håkon Vinje | Keyboards, Clean Vocals
Iver Sandøy | Drums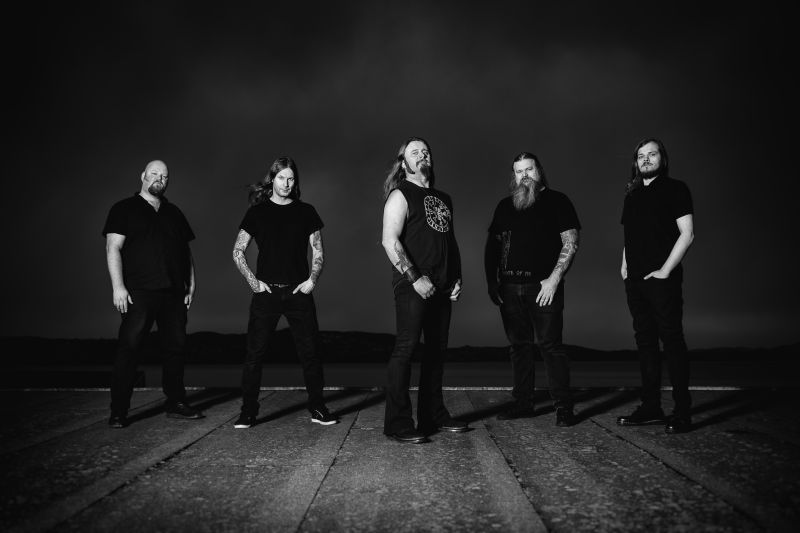 Check de onderstaande socials voor meer informatie over deze band.