DORO wins the "Angel Of Rock"-Award in UK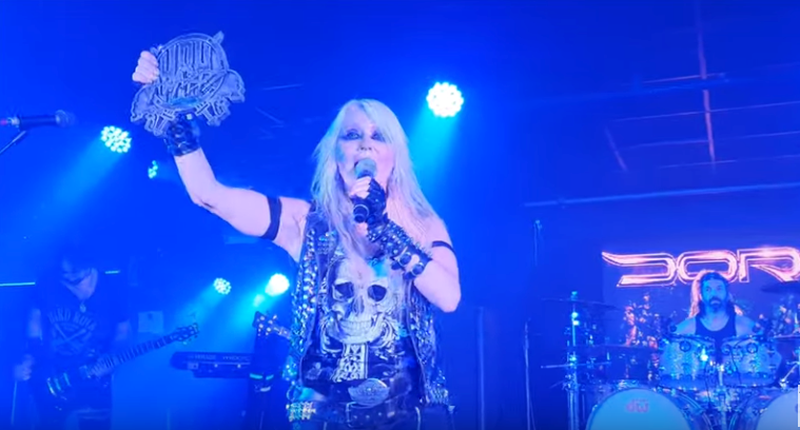 DORO wins the "Angel Of Rock"-Award in UK
It's been a great start for DORO Pesch's winter tour through Europe. At Hard Rock Hell festival in Great Yarmouth (UK) on Saturday, DORO was presented with the "Angel of Rock"- award. The winner was decided in a fan vote for the best female rock singer in the world, and an incredible 77,8% (!) of all participants voted for DORO.
The award was handed to DORO onstage in front of a cheering audience. Doro stated, "What a very special honour to receive an award in this country that I've felt so deeply connected with since my beginnings!"
You can watch a video of Doro accepting the award, here:
The "Angel Of Rock" award is the fifth award that the Metal Queen has received this decade, worldwide.
*2013 "Legends Award" at the Metal Hammer Golden Gods Awards in London
*2013 Metal Hammer "Legend Award" in Berlin
*2016 "Metal Goddess Legends Award" in Las Vegas
*2018 "Hall Of Heavy Metal History" (USA) awarded at Wacken
*2019 "Angel of Rock Award" Hard Rock Hell Award (UK)
Her very successful "Forever Warriors Forever United"- tour will end on November 24th, but will continue in March 2020.
DORO "Forever Warriors – Forever United" Winter Tour 2019
+ Special Guest KING CREATURE
15.11. D Radolfzell – Milchwerk
16.11. D Reutlingen – Stadthalle
17.11. D Mannheim – Maimarktclub
19.11. D Lübeck – Kulturwerft Gollan
20.11. D Wilhelmshaven – Pumpwerk
22.11. D Coesfeld – Fabrik
23.11. D Bonn – Brückenforum
24.11. NL Arnhem – Luxor
DORO "Forever Warriors, Forever United" – Tour 2020
+ SPECIAL GUEST
07.03. D Düsseldorf – Mitsubishi Eletric Halle (very special guest @ SAXON 40th Anniversary Show)
26.03. D Memmingen – Kaminwerk
28.03. AT Wien – Wildstyle & Tattoo Messe
29.03. D Görlitz – Kulturbrauerei
31.03. D Jena – F-Haus
01.04. D Duisburg – Steinhof
02.04. D Wetzlar – Eventwerkstatt
04.04. AT Innsbruck – Wildstyle & Tattoo Messe
05.04. D Heidelberg – Halle 02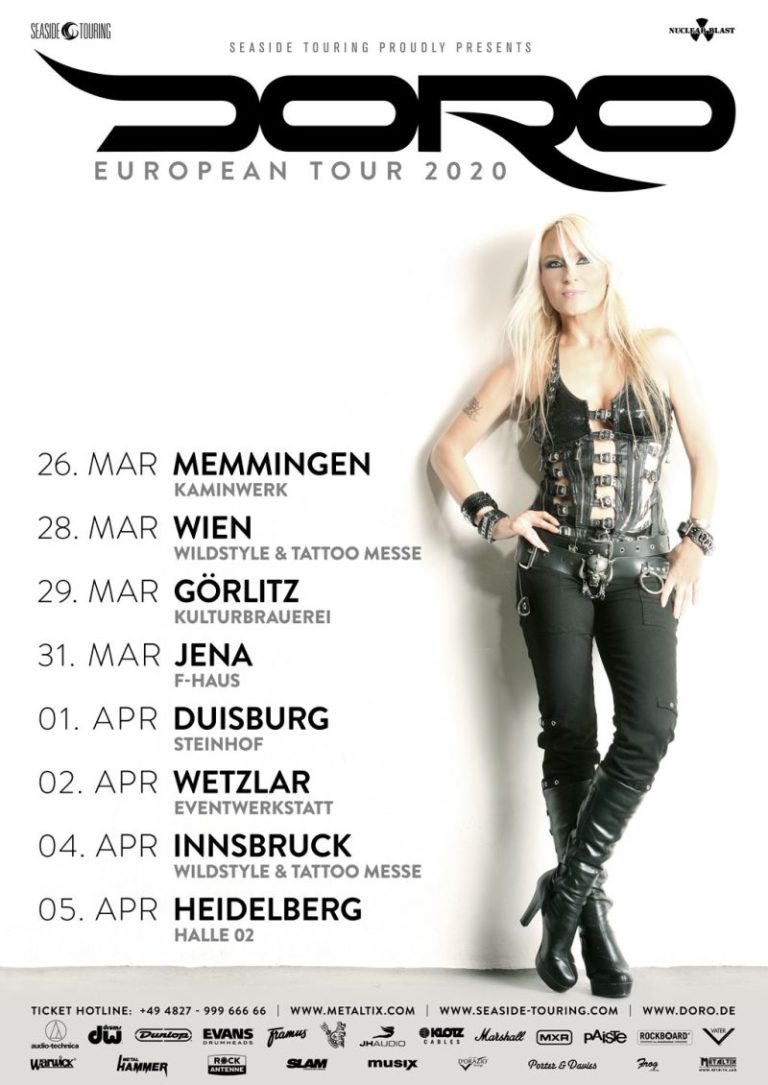 Check de onderstaande socials voor meer informatie over deze band.