CRYPTOSIS released video and single "PROSPECT OF IMMORTALITY"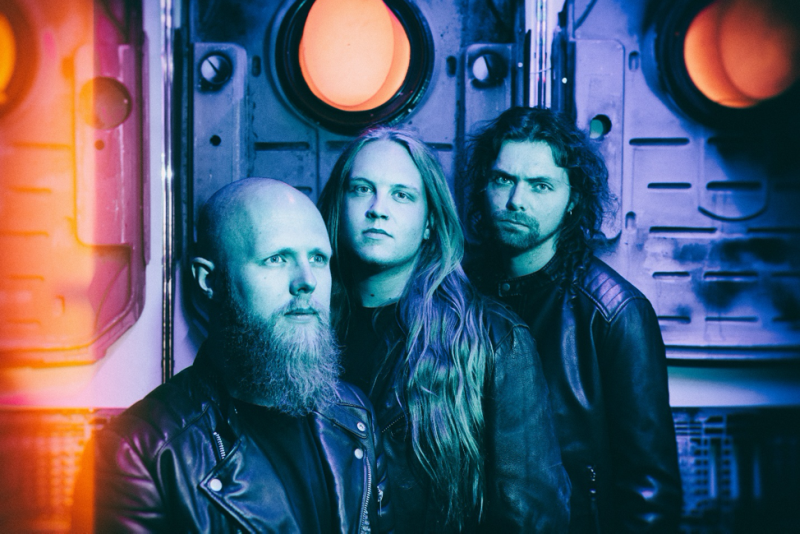 Dutch futuristic metal band CRYPTOSIS recently released the video for "Prospect of Immortality". The single is out on Century Media Records.
Check out the video to "Prospect of Immortality" below.
Says the band:
"Prospect of Immortality is a song in which we used an experimental approach of songwriting. In contrast to other material, this song is a lot more atmospheric and doesn't make use of a clear verse/chorus structure.
The lyrics are written as a suicide note by a person who can no longer cope with the 24/7 surveillance and human experiments that she is being subjected too. The experiments and lost sense of reality has caused her to believe suicide is the only way out. Trapped inside a continuous cycle of endeavours, she is unable to succeed. The song consists of 5 chapters, each representing a different part of her reality."
Watch the previously released video for "Decypher" below.
The band comments on their signing to Season Of Mist: 
"In light of recent events we are beyond happy that we are teaming up with Century Media Records to release and promote our debut album. It feels really good to work with such a professional team that understands our artistic vision and gives us a lot of freedom and resources to take everything we do to the next level."
 
Make sure to catch Cryptosis live on one of the following dates:
13.05.2021 Wonnemond Festival – Sebnitz – DE 
22.05.2021 Vienna Metal Meeting – Vienna – AT  
02.07.2021 Dokk'em Open Air – Dokkum – NL 
 
Cryptosis are:
Laurens Houvast (vocals/guitar)
Frank te Riet (bass/mellotron/backing vocals)
Marco Prij (drums)
Check de onderstaande socials voor meer informatie over deze band.