Corey Taylor announces one-time streaming with full band Corey Taylor announces one-time streaming with full band
To celebrate the release day of his first-ever solo album, GRAMMY® Award-winning singer / songwriter, Corey Taylor has announced that he and his band will be make history on October 2nd with Forum Or Against 'Em, a global streaming event of epic proportions shot at iconic Los Angeles venue, The Forum. Tickets for this historic pay-per-view streaming event are on sale now from watch.thecoreytaylor.com  Fans can also purchase ticket bundles that include a t-shirt, hoodie, poster, and access to watch an exclusive Corey Taylor acoustic set. A limited number of one-on-one video chats with Corey Taylor are also available with some bundles.
Forum Or Against 'Em will be a full arena production complete with a visual feast of pyrotechnics, a stacked set list featuring all tracks from CMFT, select fan-favorite cuts from Taylor's Slipknot and Stone Sour catalogues, a handful of covers and an incendiary guest performance from rock n' roll girl-gang dance squad, The Cherry Bombs. Special event merch and bundles will be available during the stream. Kicking off the event's festivities will be a special pre-show event hosted by presenter/journalist, Beez that will feature exclusive interviews and behind-the-scenes footage.
Speaking about his upcoming streaming extravaganza, Corey Taylor tells us "I've been saying since the beginning I'd find a way to bring this music and this band to the people. And I'm honored that The Forum let us do just that. It's CMFT in its entirety. It's songs I've shared over the years. It's a celebration, and I'm so stoked to party with all of you."
 Watch the trailer for Forum Or Against 'Em below.
Watch the previously released "HWY 666" below.
Watch the previously released 'Black Eyes Blue below.
Taylors debut solo album, CMFT, is set for release on October 2nd via Roadrunner Records. Pre-orders are available now with limited edition vinyl and merch bundles available at www.thecoreytaylor.com. 
Tracklist:
HWY 666
Black Eyes Blue
Samantha's Gone
Meine Lux
Halfway Down
Silverfish
Kansas
Culture Head
Everybody Dies On My Birthday
The Maria Fire
Home
CMFT Must Be Stopped [Feat. Tech N9ne & Kid Bookie]

European Tour Bus Bathroom Song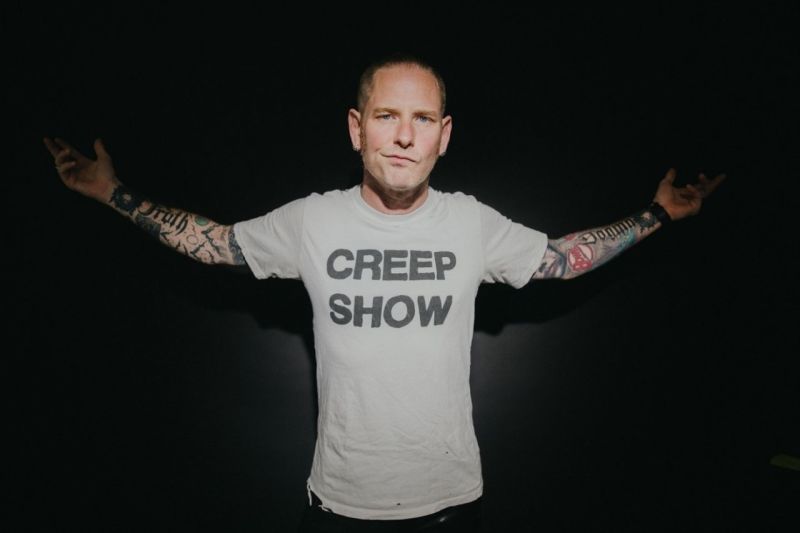 Taylor told Terry "Beez" Bezer of Knotfest.com's "Mosh Talks With Beez" about the LP: "It was something I was planning to do anyway next year when I got off the road with SLIPKNOT, and, obviously, best-laid plans were just done and done because of the coronavirus pandemic. But I figured if this was the time to do it, why not try and do it. Me and my band quarantined. We social distanced for about two weeks, including our producer, Jay Ruston, who I worked with, and the people at the studio that I recorded at, which was Kevin Churko's Hideout Recording Studio in Las Vegas.
"This was stuff that we had been working on for a while," he continued. "This was stuff that I had written as recently as the last SLIPKNOT tour and as far back as… There's a song on here that dates back to when I was in high school, so that tells you how long I've been sitting on a lot of this material. And it's just stuff that I've kind of had floating around that didn't really fit with either band. It just had different energy and a different vibe.
"The more people asked me if I was ever gonna do a solo thing, I started going, 'Well, I kind of know what it would sound like, because I've got all these songs that really don't have a home anywhere else.' And lo and behold, boom.
"We went in, we recorded 98 to 99 percent of the music live in the studio. The only thing we overdubbed was vocals and piano and some acoustic. And we did 25 songs in two and a half weeks."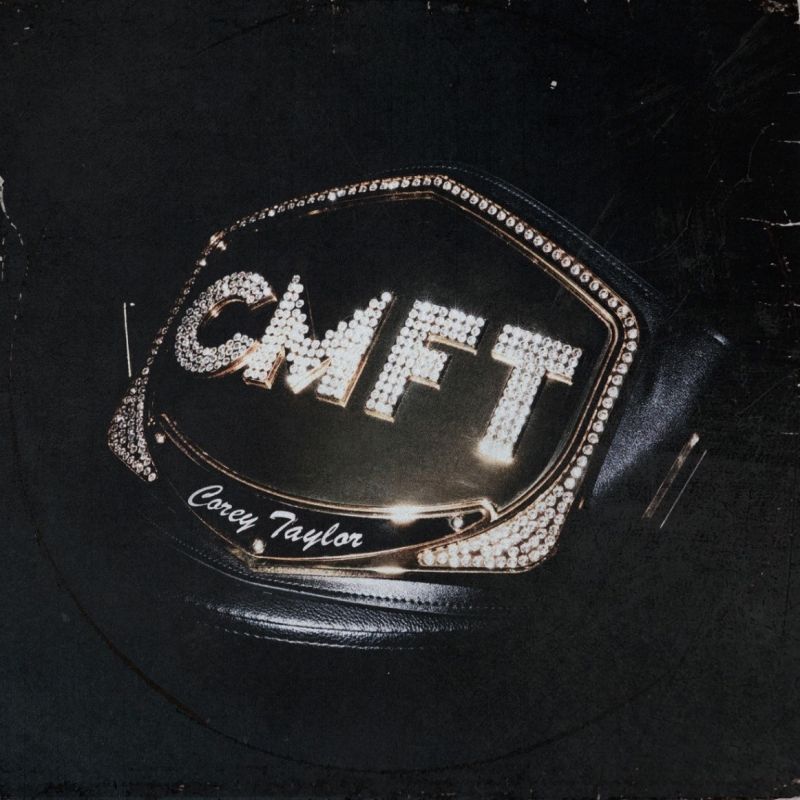 Check de onderstaande socials voor meer informatie over deze artiest.