CALIGULA'S HORSE launch video for "Slow Violence" CALIGULA'S HORSE launch video for "Slow Violence" taken from new album Rise Radiant
Caligula's Horse, hailing from Brisbane, Australia, recently announced their fifth studio album Rise Radiant for release on the 22nd May 2020. Produced by the group's Sam Vallen, and mixed by Jens Bogren (Opeth, Devin Townsend Project, Leprous), the record is their most focussed and potent artistic statement to date.
Today the band launch the video for the second single "Slow Violence", directed and produced by the band's own Adrian Goleby & Dale Prinsse respectively. Watch the video now here:
Vocalist Jim Grey comments:
"Our goal with Slow Violence was to create something more stripped back and minimal musically speaking, letting the guy's performances speak for themselves. The result was something full of energy and with a powerful message that we're all really proud of, and the hectic music video ended up capturing that explosive vibe perfectly. The idea for the themes in Slow Violence came out of my own frustrations with very visible hypocrisy in the face of a desperate need for change, and a youth that is crying out for unity in crisis. Slow Violence expresses that frustration along with the unifying message that one way or another, all are inevitably made equal."
Guitarist Sam Vallen comments:
"Rise Radiant is the album we've been working towards for almost a decade. It represents everything we love about Caligula's Horse – the colour, the ferocity, the introspection, the extremes – all tied up together in a way we could never have managed until now. As a band, we've never felt tighter, more inspired, or more driven than in the creation of this record. We're tremendously proud of Rise Radiant, and we can't wait for you to hear it!"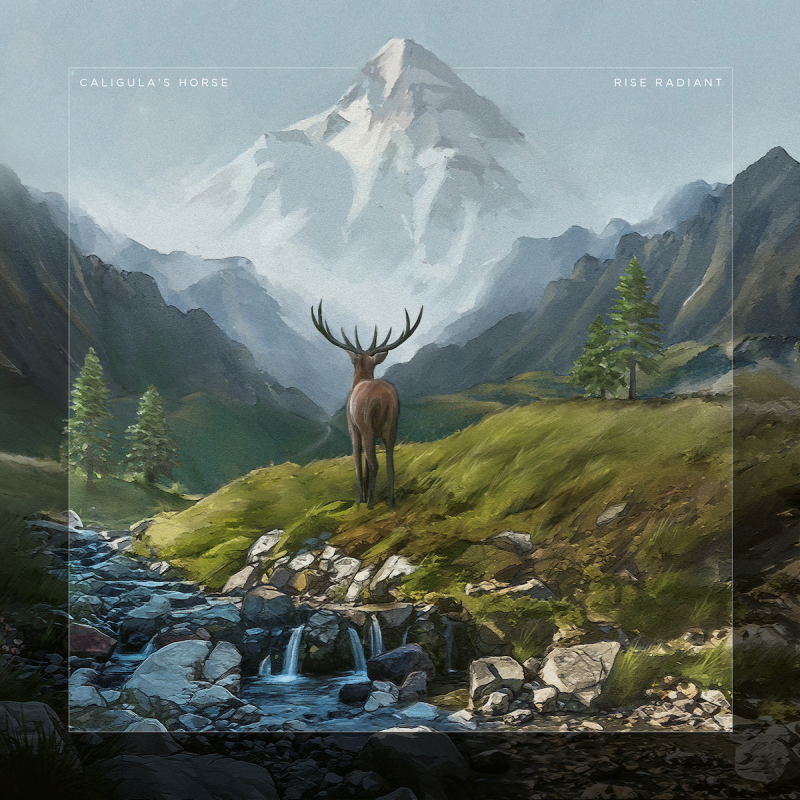 Check de onderstaande socials voor meer informatie over deze band.