BLACK STONE CHERRY releases video for 'Ringin' In My Head'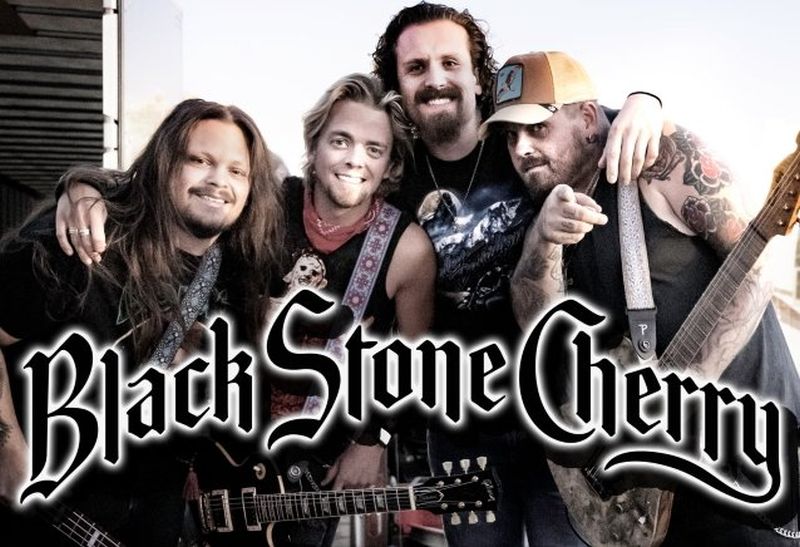 Kentucky rockers BLACK STONE CHERRY have released the official music video for the song "Ringin' In My Head". The track is taken from the band's seventh studio album, "The Human Condition", which was made available in 2020. The clip, which was shot in the Kentucky barn that BLACK STONE CHERRY uses as a rehearsal space, was directed by Tom Flynn and Mike Watts, who had previously worked on LAMB OF GOD's "Memento Mori".
Watch "Ringin' In My Head" below.
"In 2020, when the world seemed to be falling apart, an older song we had started a few years earlier struck a nerve with us," said BLACK STONE CHERRY frontman Chris Robertson. "Lyrically it seemed too close to the times not to try and make the song something special. The result is guaranteed to give you a ringin' in your head."
BLACK STONE CHERRY guitarist Ben Wells told The Machine Shop about "Ringin' In My Head": "We wrote that song originally for the 'Family Tree' album, and the original demo version had a different second verse on it and a different bridge, and by the time it was time to go in the studio, we weren't all a 100 percent sold on it. But we loved it, so when it came time to do this album, we were looking at it, and we decided to rewrite the bridge on it and do some different things. But ironically enough, the words that we liked from the original are the ones that talk about the new disease creeping up and all this stuff. And it's so ironic that those lyrics mean so much more now than they would have had we had released this song three years ago. So I'm glad we didn't."
Last June, BLACK STONE CHERRY announced the departure of bassist Jon Lawhon. He has since been replaced on the road by Steve Jewell Jr., the guitarist from the Glasgow, Kentucky band OTIS.
The digital-only release of an expanded edition of "The Human Condition" was made available last August.