ASPHODELIA ANNOUNCE NEW DRUMMER AND NEW LIVE DATES
Asphodelia announce new drummer and new live dates
Right back from the Female Metal Voices Tour with Leaves'Eyes, Sirenia and Forever Still, Asphodelia announce new live dates and an important line-up change. The first show for the Italian dark-symphonic metallers will be in their hometown, Foggia, for Extreme Fovea Attack on February 21st. On March 7th the band will share the stage with Burning Witches, ADX and more at Clermont Metal Fest, in France. At the end of March, they will head to the UK for a mini tour including Hammerfest XII – this year's edition headlined by Napalm Death, Korpiklaani and Triptykon – and more shows in Edinburgh, Bridgwater and Hull. These new live dates mark and important step in the band's life: drummer Francesco Savino, who already played with Asphodelia as their session drummer for the Female Metal Voices Tour, will officially replace Giuseppe Centonza and become a permanent member of the band.
This is the band's statement on their social media:
"It's always hard to part ways with someone who has shared so much with us: happiness and laugh-ters in good times, as well as discourage or disappointment in bad times.
Sometimes it's life itself, with its priorities, to decide for us, separating paths that have always moved in the same direction.
Thank you Giuseppe, from the bottom of our hearts, for sharing such a long and important part of the road with us. Even though our artistic paths are parting, our friendship will last, as well as all the great memories collected during our adventures.
At the same time, we warmly welcome our new drummer, Francesco. We worked with him during the Female Metal Voices Tour in December, so we could already appreciate him both professionally and humanely.
With Francesco we are ready for new challenges and adventures, starting from our imminent live shows and studio recordings.
Welcome Francesco!"
The band has also announced a string of live dates. More live dates and news regarding the new album will be announced on the band's social media soon.
Live dates:
21.02 Foggia (IT) "Extreme Fovea Attack"
07.03 Clermont-Ferrand (FR) "Clermont Metal Fest"
Tickets
19.03 Edinburgh (UK) "The Hive"
Tickets
20.03 Great Yarmouth (UK) "Hammerfest"
Tickets
21.03 Bridgwater (UK) "The Cobblestones"
Tickets
22.03 Kingston upon Hull (UK) "The Old School House"
Tickets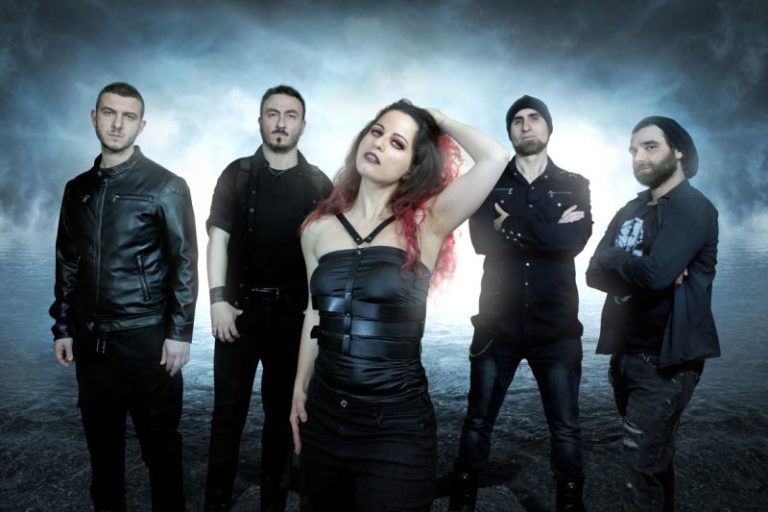 Check de onderstaande socials voor meer informatie over deze band.