Dutch progressive death metal band ANATOMY OF I signs to Time To Kill Records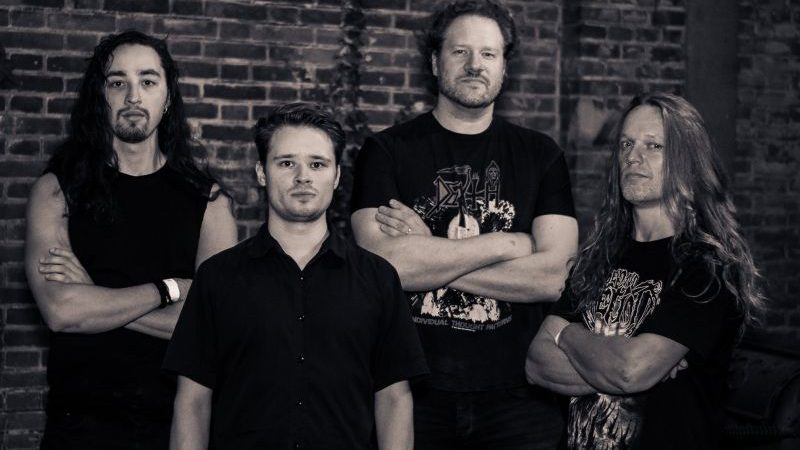 Dutch progressive death metallers ANATOMY OF I have signed to Time To Kill Records for the release of "The Los(t) Angered Sessions". More information about the album and the release date will be available soon.
ANATOMY OF I is a progressive death metal band from the Netherlands. Mixing a wide array of influences ranging from 70's jazz fusion to death metal into a mold of tech-thrash metal, ANATOMY OF I plays an experimental and avantgarde kind of music without losing focus and staying within straightforward songwriting. The brainchild of vocalist/guitarist Michael Dorrian, the line-up is completed by Edwin van den Eeden (ex-SINISTER) on drums, Erwin Harreman (SUPREME PAIN) on rhythm guitar and Roderick Ras (HOUWITSER) on bass. Since the release of its debut album "Substratum" in September 2011, the band has performed live throughout the Netherlands and abroad with the likes of CANNIBAL CORPSE, MASTER (US/CZ), DEW SCENTED (D, NL) and SADISTIK FOREST(SF), among others. While looking forward to hitting the stage in 2022, the band is currently working on recording their sophomore release. The debut album was recorded with Steve DiGiorgio (TESTAMENT, DEATH) on fretless bass and Dirk Verbeuren (MEGADETH, SCARVE) on drums. is not the new  "The Los(t) Angered Sessions"ANATOMY OF I album, but the band's first unreleased studio recording from 2005/2006.