AMARANTHE release video for 'BOOM!1'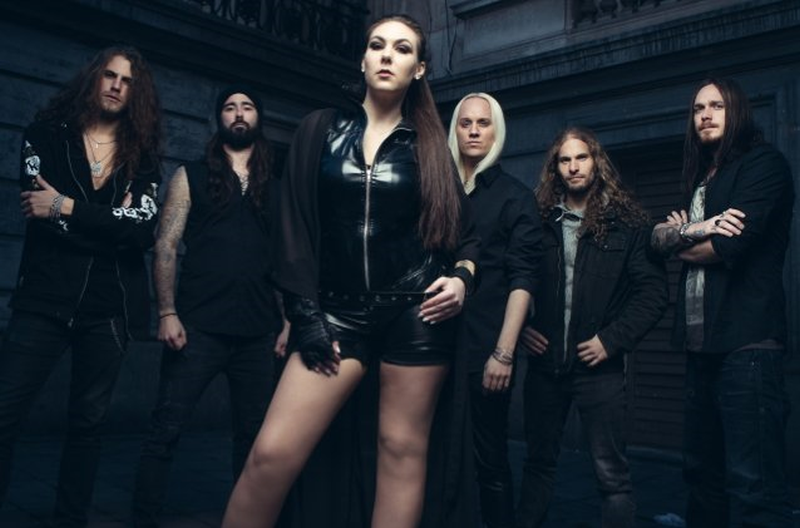 AMARANTHE release video for 'BOOM!1'
AMARANTHE's new album "Manifest" was released on October 2nd. In support of the release, the band now issued another video, for the song 'BOOM!1'.

Watch 'BOOM!1' below.
AMARANTHE commented:
"In a time when everyone seems to have an opinion about absolutely everything our very own motormouth, GG6, reserves his right to help himself to a small arsenal of explosives topped off with a ton or two of dynamite, and watch your opinion go "BOOM!1"! Discussions on elections, pandemics and riots has led to increased polarisation in today's society, but our Growl God simply prefers it all at 1000°F. A full on onslaught of detuned metal with some of the fastest growls to grace today's scene, "BOOM!1" acts as a sequel to 2018's "GG6", and it raises the bar on every level – with a video presented in a Tarantino-esque style, sure to be just as entertaining as the song itself! So serve yourself a cold glass of Napalm, and watch your world go "BOOM!1″!"

Order "Manifest" AT THIS LOCATION.
Watch the previously released "Fearless" and "Viral" below.
"Manifest" is available as CD, media book with four bonus tracks, media book bundle with patch (limited to 250 units, mailorder exclusive), Gold Vinyl (limited to 300 units, mailorder + wholesale exclusive), Blue/Black Marbled Vinyl (limited to 300 units, EMP exclusive), Cyan Vinyl (NB USA exclusive) as well as six individual band member Vinyls (limited to 150 units each, worldwide bandshop exclusive).
Each vinyl color was personally selected by the single band members and is a bold statement for which value is the most important to them: Creativity, independence, prudence, cleverness, single-mindeddess and composure. All together, these values are the foundation to overcome obstacles and face difficult and uncertain situations. To symbolize that, every vinyl comes with a "hero card" corresponding with the band member and their personally picked value. When all six cards are united, they form the album cover for "Manifest". The colours include:
Red w/ Gold Splatter (Olof)
Clear w/ Red Splatter (Elize) *Sold Out*
Green w/ Black Splatter (GG6)
White w/ Blue Splatter (Nils)
Pink w/ Green Splatter (Johan)
Orange w/ Black Splatter (Morten)
Listen to other new tracks in the NB New Releases Playlists:
* Spotify
* iTunes
AMARANTHE is:
Elize Ryd | vocals
Olof Mörck | guitars, keyboards
Henrik "GG6" Englund Wilhelmsson | vocals
Johan Andreassen | bass
Morten Løwe Sørensen | drums
Nils Molin | vocals Check de onderstaande socials voor meer informatie over deze band.