AMARANTHE announce new album "Manifest" + premiere new music video "Viral" tonight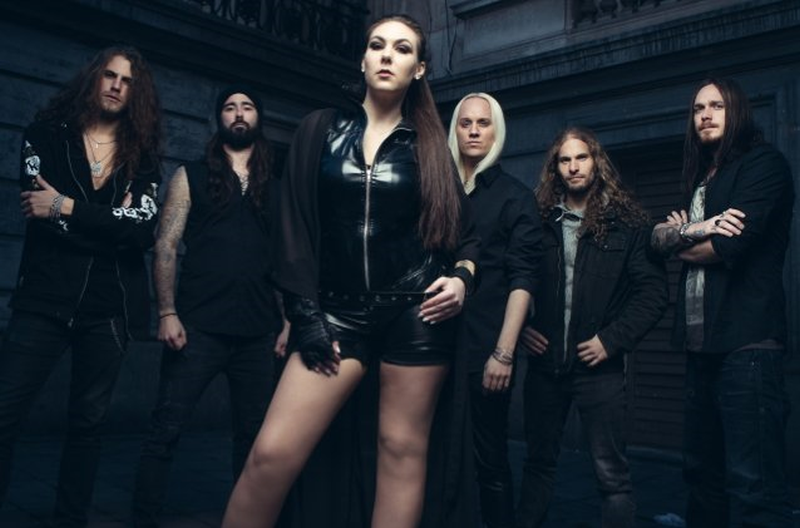 AMARANTHE announce new album "Manifest" + premiere new music video "Viral" tonight
AMARANTHE announce their new album "Manifest", set to be released onOctober 2nd, via Nuclear Blast.

Preorder "Manifest" AT THIS LOCATION.
Pre-save it for your DSPs AT THIS LOCATION.
The band states:
"'Manifest' is the latest step in the evolution of AMARANTHE, and across the board it is the boldest statement: We are here to stay, we are utterly passionate about what we do and we will take no prisoners in our strive for musical excellence! An all-out metal rollercoaster, 'Manifest' does not hold back in any regard – from the first second to the last, it is brimful with some of the heaviest AMARANTHE riffs to date, soaring and emotional vocals and unrelenting metallic fury. We hope you will enjoy this album as much as we enjoyed making it!"
Together with this news, the band will share some visuals accompanying the first single 'Viral' – celebrating the beginning of a new era with a music video that will premiere tonight at 20.00 CEST, on the Nuclear Blast Youtube channel.
Set yourself a reminder, tune in and join the chat with AMARANTHE during and after the premiere:
AMARANTHE commented:
"Finally we can unleash 'Viral' upon an unsuspecting world! It is one of the grooviest and downright heaviest songs in AMARANTHE's history – it is the very epitome of what we have always stood for: Massive choruses, a thundering rhythm section and a constant will to push our sound forward into the future. 'Viral' was prophetically titled before the onset of the current worldwide situation, and so we felt compelled to tie it in lyrically with this. Welcome to a new era of AMARANTHE history – welcome to 'Viral!'"
Listen to 'Viral' and other new tracks in the NB New Releases Playlists:
* Spotify
* iTunes
AMARANTHE is:
Elize Ryd | vocals
Olof Mörck | guitars, keyboards
Henrik "GG6" Englund Wilhelmsson | vocals
Johan Andreassen | bass
Morten Løwe Sørensen | drums
Nils Molin | vocals The tracklist of "Manifest" reads as follows:
1. Fearless
2. Make It Better
3. Scream My Name
4. Viral
5. Adrenaline
6. Strong (feat. Noora Louhimo)
7. The Game
8. Crystalline
9. Archangel
10. BOOM!1
11. Wake Up And Die
12. Do Or Die

Bonus Tracks:
13. 82nd All The Way
14. Do Or Die (feat. Angela Gossow)
15. Adrenalina (Acoustic)
16. Crystalline (Orchestral)
Check de onderstaande socials voor meer informatie over deze band.