ALTER BRIDGE shares lyric video for single 'This Is War'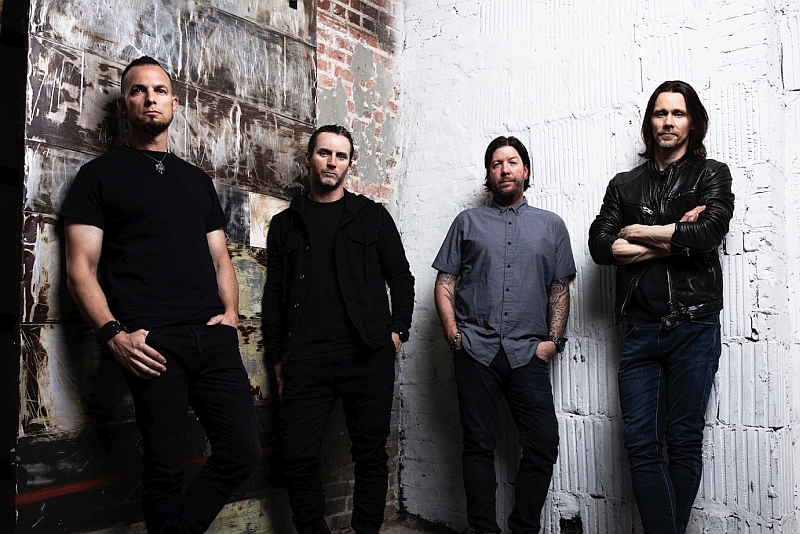 ALTER BRIDGE will release their seventh album, "Pawns & Kings", on October 14 via Napalm Records. The follow-up to 2019's "Walk The Sky" was once again recorded at Studio Barbarosa in Gotha, Florida with producer Michael "Elvis" Baskette, who has previously worked with SEVENDUST, MAMMOTH WVH and SLASH, among others. The lyric video for the LP's fourth single, "This Is War", is now released. 
Watch the video for "This Is War" below.
Myles Kennedy about the lyrics: "Fight for your life, can't you see what's coming. Fight for your mind, this is war." The clip was created by ALTER BRIDGE visual collaborator Wayne Joyner.
Watch the previously released lyric video for "Sin After Sin" below.
Also watch the previously released "Pawns & Kings" and "Silver Tongue" below. 
"Pawns & Kings" is comprised of 10 all-new epic tracks that are sure to garner ALTER BRIDGE new fans around the globe while satiating their fervent supporters that have been patiently waiting for new music from the band.
"Pawns & Kings" track listing:
This Is War
02. Dead Among The Living
03. Silver Tongue
04. Sin After Sin
05. Stay
06. Holiday
07. Fable Of The Silent Son
08. Season Of Promise
09. Last Man Standing
10. Pawns & Kings