ALMANAC unveil first album trailer discussing the line-up and artwork of "Rush Of Death"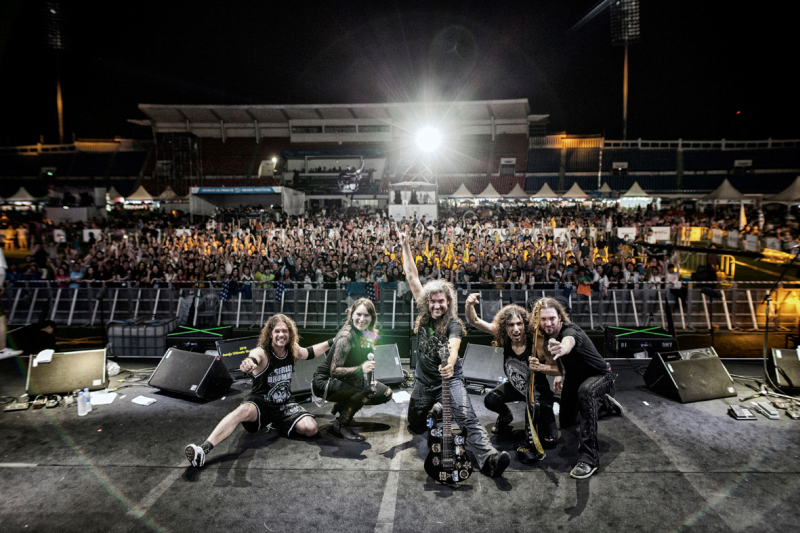 ALMANAC unveil first album trailer discussing the line-up and artwork of "Rush Of Death"
Victor Smolski's ALMANAC are set to unleash their third studio album, "Rush Of Death", on 06.03.2020 via Nuclear Blast. Today, the band unveil the first album trailer, in which Victor gives more details about the line-up and artwork of the album:
Check out the trailer here:
Also check out the video for the recently released first single 'Predator', here:

Victor states:
"Hi everybody, it's time: Today the first single from our new album "Rush Of Death" is released! After two warm up records ALMANAC has now reached its full power! If you like top quality hand-crafted music, you will not be disappointed! The best song-writing experiences from my 30 years + of concert and studio history with MIND ODYSSEY, RAGE, LINGUA MORTIS ORCHESTRA and ALMANAC can be heard on this record. Brutal riffing, bombastic orchestration in the suite "Lingua Mortis Part 2", great melodies in excitingly packaged songs! Support us and pre-order our new CD and we will thank you with mega shows throughout our concerts in February/March. We have given everything to present you with the best possible record. I'm really looking forward to your feedback! Here is our single "Predator" – a little taster of the musical journey through "Rush Of Death"!"
ALMANAC won't be resting on their laurels with live shows either – they're set to present tracks from "Rush Of Death" to fans in spring 2020, when the band joins the Finnish Horror Metal maniacs LORDI on their European tour.
Headliner Shows
01.02. D Hamm – HoppeGarden
15.02. D Dusseldorf – Pitcher
29.02. D Bocholt – Alte Molkerei
»KillecTour 2020«
with LORDI
05.03. F Epinal – Souris Verte
06.03. F Paris – La Machine du Moulin Rouge
07.03. NL Sneek – Bolwerk
10.03. D Munich – Backstage
12.03. D Hamburg – Markthalle
13.03. D Berlin – Kesselhaus
14.03. D Leipzig – Hellraiser
15.03. D Stuttgart – LKA
18.03. D Aschaffenburg – Colos Saal
19.03. D Nuremberg – Hirsch
20.03. D Memmingen – Kaminwerk
21.03. D Regensburg – Eventhalle Airport
22.03. CZ Prague – Roxy
25.03 D Cologne – Essigfabrik
26.03. CH Pratteln – Z7
27.03. D Heidelberg – Hallo 02
28.03. CH Schaffhausen – Kammgarn
29.03. NL Amstelveen – P 60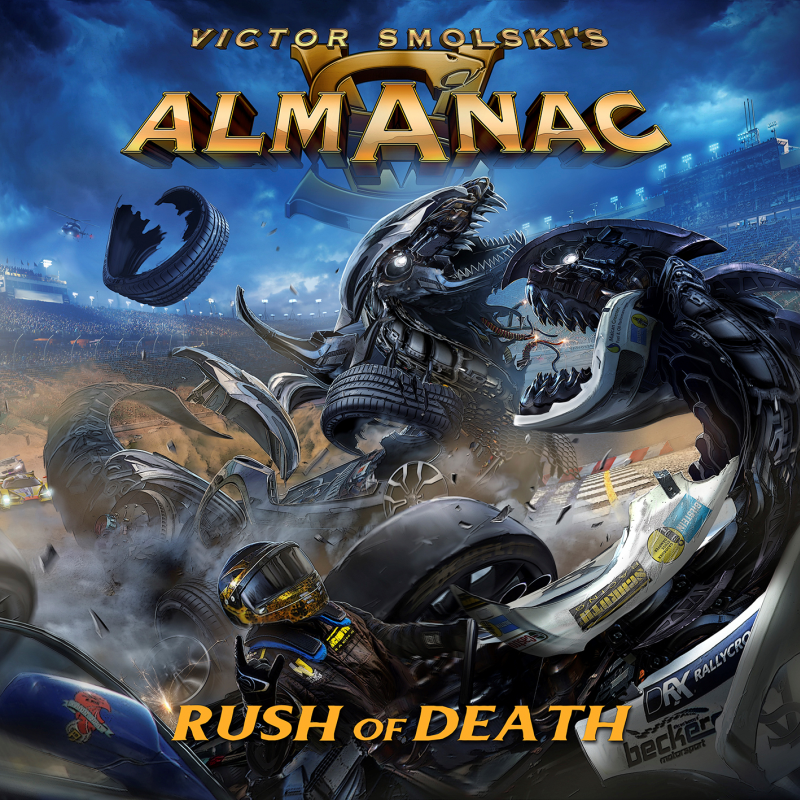 Check de onderstaande socials voor meer informatie over deze band.