ALMANAC announce new album "Rush Of Death"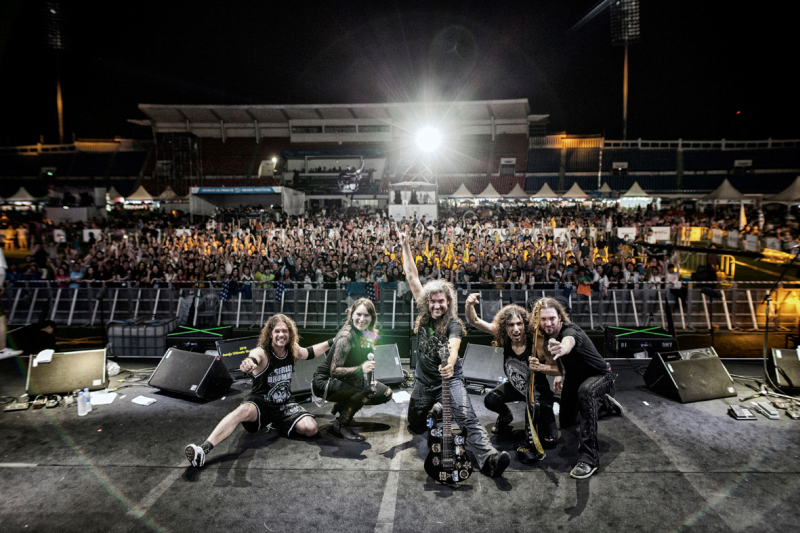 ALMANAC announce new album "Rush Of Death"
Victor Smolski's ALMANAC are pleased to announce the next piece of big news for the band – that their third studio album "Rush Of Death" will be released on 06.03.2020 via Nuclear Blast. The epic cover artwork has also been revealed today.
Victor has made a statement regarding the news:
"The new ALMANAC line-up has been working out very well indeed, and following on from our latest headline tour and festival run in Germany, the Czech Republic, Russia and Korea, it seemed the perfect time to enter the studio. I spent a lot of time on the song writing and I contemplated a lot on what has influenced my style throughout my thirty plus year career. There's the hard riffing in tracks like "Unity" and "Soundchaser" of RAGE, bombastic orchestration in "Suite Lingua Mortis", plus the versatile vocal parts and crazy solos in Lingua Mortis Orchestra. You can find all these influences on the new ALMANAC album "Rush Of Death", which some people might find surprisingly heavy. It is a very guitar-intensive record which consists of two parts: one half with energetic metal songs without orchestration, and the other half (no less harder!) contains an epic "Suite Lingua Mortis Part 2" recorded with the same symphony orchestra as the original Part 1 of "Speak Of The Dead" by RAGE. Album guests Frank Beck of GAMMA RAY and Marcel Junker have enriched the vocals with their versatile range of singing. Lyrically, we've remained true to ourselves and have researched the history thoroughly. As an adrenaline junkie, I found that the theme of "gladiators" has tied in very well with the songs, but this time, we transferred the issue to the present – portraying racing drivers as modern gladiators. I'm very familiar with the dangers of being behind the steering wheel: with eleven 24 hour Nürburgring races under my belt, including various victories, but also fails, I have already fought many hard fights. We as a band also took ourselves to the limit in the studio, staying true to the motto: "pedal to the metal!"
ALMANAC won't be resting on their laurels with live shows either – they're set to present tracks from "Rush Of Death" to fans in spring 2020, when the band joins the Finnish Horror Metal maniacs LORDI on their European tour.
Headliner Shows
01.02. D Hamm – HoppeGarden
15.02. D Dusseldorf – Pitcher
29.02. D Bocholt – Alte Molkerei

»KillecTour 2020«
with LORDI
05.03. F Epinal – Souris Verte
06.03. F Paris – La Machine du Moulin Rouge
07.03. NL Sneek – Bolwerk
10.03. D Munich – Backstage
12.03. D Hamburg – Markthalle
13.03. D Berlin – Kesselhaus
14.03. D Leipzig – Hellraiser
15.03. D Stuttgart – LKA
18.03. D Aschaffenburg – Colos Saal
19.03. D Nuremberg – Hirsch
20.03. D Memmingen – Kaminwerk
21.03. D Regensburg – Eventhalle Airport
22.03. CZ Prague – Roxy
25.03 D Cologne – Essigfabrik
26.03. CH Pratteln – Z7
27.03. D Heidelberg – Hallo 02
28.03. CH Schaffhausen – Kammgarn
29.03. NL Amstelveen – P 60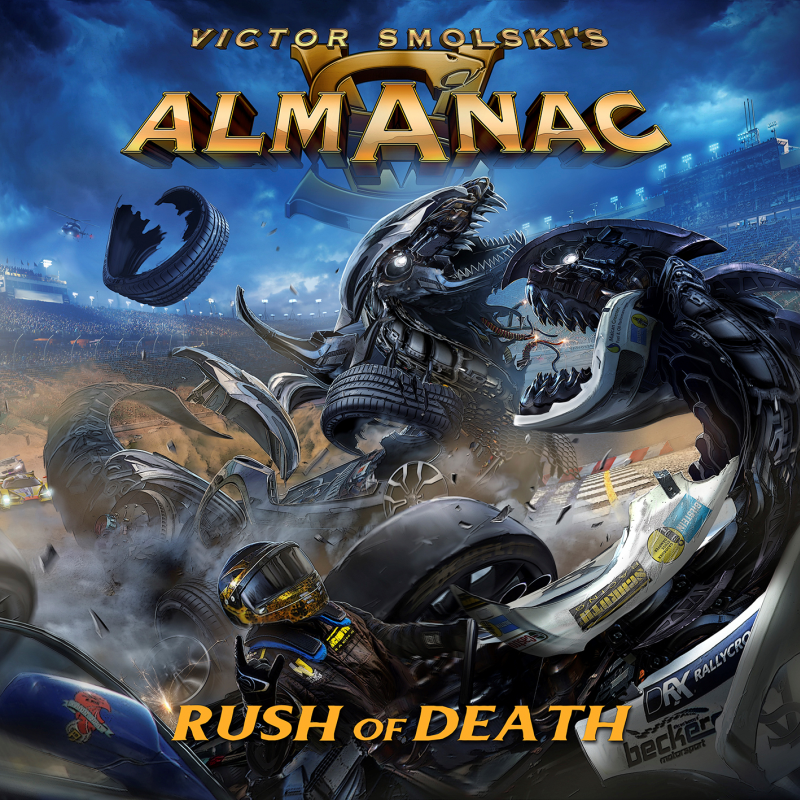 Check de onderstaande socials voor meer informatie over deze band.