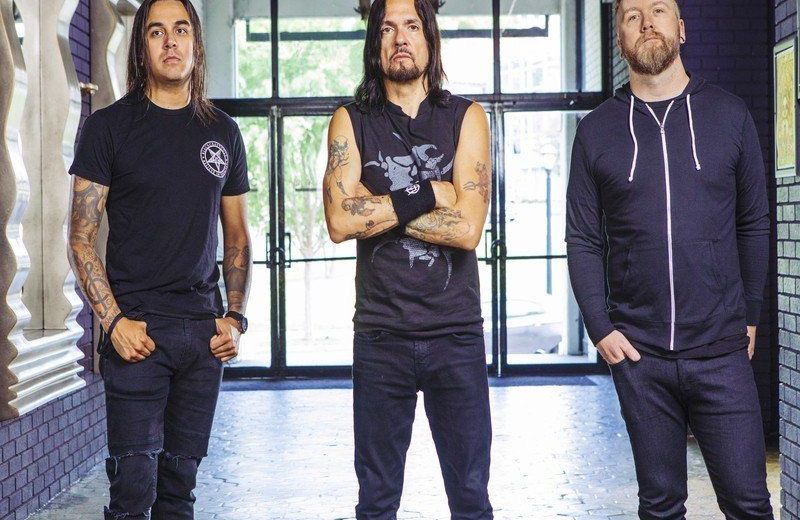 Prong – Dada's Troost
25 years of cleansing tour
Wauw, dit vinden we gaaf: Prong komt naar de Cacaofabriek!
Het is dit jaar 25 jaar geleden dat Prong het album 'Cleansing' uitbracht. Nadat de band door de release van albums als 'Beg To Differ' en 'Prove You Wrong' wereldwijd een enorme fanbase had opgebouwd, gingen met 'Cleansing' nog veel meer deuren open. 'Another Worldly Device', 'Snap Your Fingers Snap Your Neck', 'Whose Fist Is It Anyway' en ga zo maar door: het zijn stuk voor stuk instant klassiekers. Tijd dus voor de band om het jubileum van dit album te vieren met een Europese tour!
De machinaal groovende metal van het trio uit New York City heeft een speciale plek ingenomen in de metal scene, bij zowel pers als publiek.
Hier moet je dus bij zijn!
Als support zal Dada's Troost aantreden; beter bekend als het Helmondse antwoord op Primus. Of doen we ze daarmee tekort? Hoe dan ook, het Brabantse trio speelt een mix van stijlen: een slappende bass, retestrak drumwerk aangevuld met indie/noise gitaarwerk. En dat allemaal met een punk attitude. Snapt u het nog? Onlangs verscheen het album 'De Staat Van Het Avondland', geproduceerd door Guido Aalbers (Coldplay, Queens Of The Stone Age) en de mastering werd verzorgd door Andy VanDette (Porcupine Tree, Rush). Vanavond een mooie gelegenheid voor de band om dat album aan een groot publiek voor te stellen.