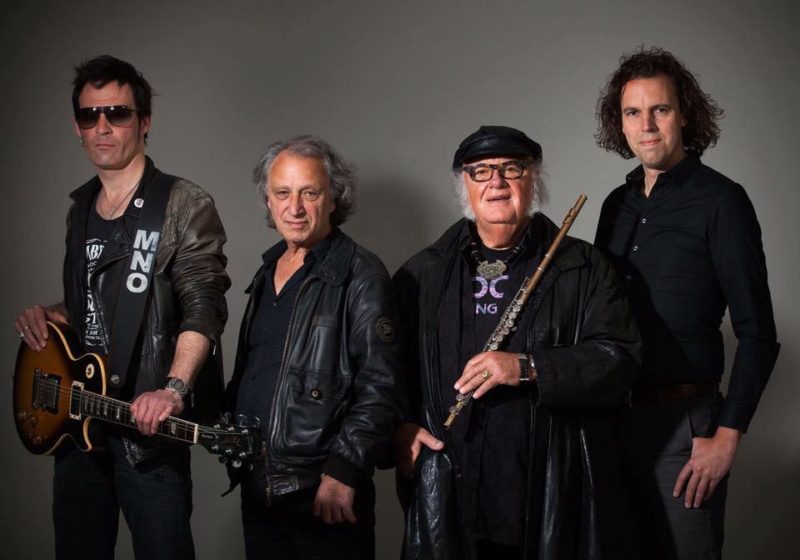 Focus
Deze show is van 23 oktober 2020 verplaatst naar  22 oktober 2021. 
Focus bestaat maar liefst 50 jaar en viert dit bijzondere jubileum met een twee lange sets omvattend optreden. Nog altijd is de legendarische band 'alive & kicking' en wordt er onvermoeibaar rond de wereld getourd.
Met een volstrekt unieke vorm van progressieve rock manifesteerde Focus zich in de eerste helft van de zeventiger jaren als het succesvolste en meest gewaardeerde exportproduct van de Nederlandse popmuziek. De hoofdzakelijk instrumentale hits 'Hocus Pocus', 'House Of The King' en 'Sylvia' hebben zich als tijdloos bewezen. Albums als 'Moving Waves', 'Focus 3' en 'Hamburger Concerto' staan te boek als monumentaal.
Het zijn niet de minsten die hun grote waardering voor Focus hebben uitgesproken. Dave Grohl, Rush en Marillion, om er een paar te noemen, zijn fan van de pioniers van de progressieve rock. 'Zware jongens' als Opeth en Enslaved beschouwen Focus zelfs als een van hun belangrijkste inspiratiebronnen.
Nike gebruikte de wereldhit 'Hocus Pocus' in de commercial tijdens het WK voetbal in 2010. Hetzelfde nummer is bovendien te horen in de remake van de Amerikaanse sciencefiction-actiefilm 'RoboCop' en komt ook voor in de in 2020 te verschijnen animatiefilm 'Onward'.
Bezetting:
Thijs van Leer – Hammond orgel, dwarsfluit & zang
Menno Gootjes – gitaar
Udo Pannekeet – basgitaar
Pierre van der Linden – drums
Website: http://www.focustheband.com
FB: https://www.facebook.com/Focus-the-band-197272485986